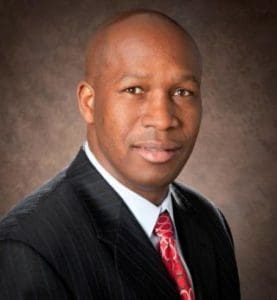 On March 1, Savoy Magazine issued its 100 Most Influential Blacks in Corporate America. Coincidentally, Erwin Raphael and Lynton Scotland, two of the selected business executives, were both born on the Caribbean island of Dominica and grew up on St. Croix, U.S. Virgin Islands.
Erwin Raphael is the general manager of Genesis North America (www.genesis.com). he was born in Roseau, Dominica, to Thomas and Martha Raphael from Bellevue Chopin.  Raphael and his family left Dominica in the late 1960s for St. Croix.  He is one of seven siblings and is the younger brother of Sam Raphael, the owner of the well-regarded Jungle Bay eco-tourism resort on Dominica.
Raphael attended St. Dunstan High School on St. Croix and went on to the University of Maryland, majoring in chemistry.  He took a break, served in the U.S. Army, then completed his studies at Ohio State University, where he graduated with degrees in chemistry and mathematics. He later pursued advanced studies at Ohio State and graduated with a master's degree in economics.
Raphael started his career at the Ohio Environmental Protection Agency, then worked at International Truck, Toyota and later on at Chrysler, where he became the general manager of the largest auto glass plant in the United States.  In 2003 he was recognized as Black Engineer of the Year USA.  In 2010 he left Chrysler and moved to Hyundai as director of quality engineering.  He was later appointed as the Western United States regional manager. In 2017 he was appointed as the first general manager North America of the new Genesis luxury brand. https://www.genesis.com/us/en/genesis.html ). He is married to Tracy Lynn Davis of Ohio and has two children.