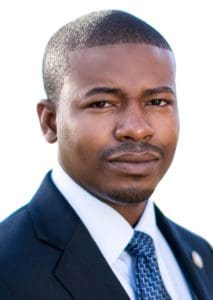 Virgin Islands Republican National Committeeman Jevon O.A. Williams has accepted an appointment to fill a vacancy on the Board of Elections.
"We must take back our most fundamental right as citizens," said Williams. "For too long, elections in our island communities have been overshadowed by unnecessary controversy and questions. Moving forward, I am committed to ensuring free, fair and honest elections."
Williams will continue to serve as the territorial GOP's representative on the Republican National Committee. Since his election to replace Holland Redfield in 2016, he has advocated for the Virgin Islands at the highest levels in Washington, D.C., including with President Donald J. Trump, Vice President Mike Pence, Interior Secretary Ryan Zinke and senior congressional Republican leaders.
In addition, Williams continues to work at filling the vacancy that exists in the offices of U.S. attorney, U.S. marshal and judge of the Federal District Court. By protocol, the RNC recommends a nominee to the president for these offices in states and territories without a Republican governor, Republican senator or Republican congressmen.