Cardow Jewelers has given 20 percent of the sales of its school watches to Charlotte Amalie, Ivanna Eudora Kean, St. Croix Central and St. Croix Educational Complex high schools as well as Addelita Cancryn Jr. H.S. Public schools in the territory have received $28,305 in proceeds from the sales of the watches bearing school logos.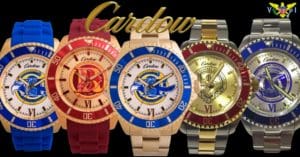 The watches are available in silicone or stainless steel, in male and female styles.
According to Cardow representative Carolina de Lyrot, the program is an "innovative public-private partnership established with schools as a way to give back and to offer an alternative to costly class rings."
The program is now in its third year and Paul de Lyrot, watch designer and family owner, has been pleased with the response.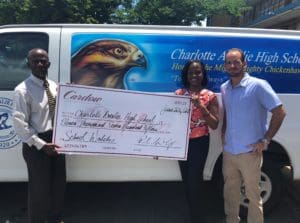 "It's been an absolute honor to work with the students and staff of each of these schools, and I cannot wait to expand to all of our local schools," he said. "We know it's a drop in the bucket, but hopefully this eases some of the economic burdens experienced in our school system, especially since the hurricanes."
Schools will continue to receive sales proceeds until the last watch is sold. Watches are available on St. Thomas at Cardow Jewelers' Main Street, Crown Bay and airport locations. Watches may be purchased on St. Croix at Cardow Jewelers authorized retailers, including Panache, Perfection, SCUBA, SB and Nav Jewelers.