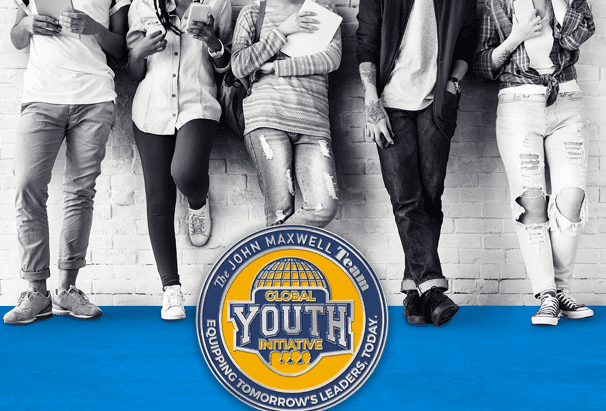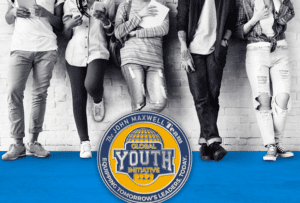 One million young people will be equipped, empowered and encouraged to become great leaders this October through The John Maxwell Team Global Youth Initiative (GYI). The special series of events are being held worldwide during October in locations all over the globe.
The John Maxwell Team Global Youth Initiative is an international movement led by members of the John Maxwell team, who will host free community events for youth ages 8-18. The goal of these events is to reach youth with topics ranging from leadership to anti-bullying to self-esteem. The team consists of members who have been certified to coach, speak and train on leadership values and principles. It is committed to raising up young leaders and equipping them with relevant tools and resources to help them grow and thrive.
"Through The John Maxwell Team Global Youth Initiative, we have the chance to influence tomorrow's leaders today," said Jacklyn Ruan, certified John Maxwell team member. "With John Maxwell, I've learned that leadership develops daily, not in a day. Our goal is to spark an intentional and lifelong interest in leadership in today's youth and help them become the change they wish to see in the world."
Here on St. Thomas and St. John, Jacklyn Ruan and Donnalie Edwards-Cabey, certified members of team, will host several events at All Saints Cathedral School (8th grade), Nisky Moravian School, New Testament Academy, Charlotte Amalie High School (CAHS), Julius E. Sprauve Elementary School, Ulla Muller Elementary School, the Boys and Girls Club of St. Thomas, St. Andrew's Episcopal Church Youth organizations, UVI Upward Bound & Civil Air Patrol groups, along with YWCA USVI – Y-TEENS VI, and Girls on the Go groups.
There will also be book reading sessions for a few select classes in elementary schools on "Sometimes You Win, Sometimes You Learn for Kids" by Dr. John C. Maxwell. The events will be held during the period Oct. 12 – 31 and will focus on one or more of the following JMT Youth Curriculum – Youth Max Plus with Nick Vujicic "Identifying Your True Strength;" JMT Youth Impact Reports; Leadership Game for Teens. Contact Jacklyn Ruan at jacklynruan@gmail.com (513-2406) or Donnalie Edwards-Cabey at declead340@gmail.com (626-9804) or on Facebook at https://www.facebook.com/GYI-USVI for further details.
As John Maxwell Team members take to their communities to make a difference, events will be happening all around the world. Look for local youth events hosted by the John Maxwell Team at youthmax.com.
If anyone is interested in hosting an event for a youth group or organization, contact the local JMT members mentioned above.