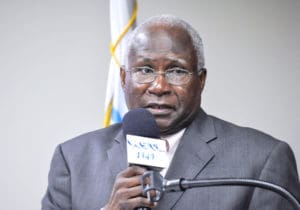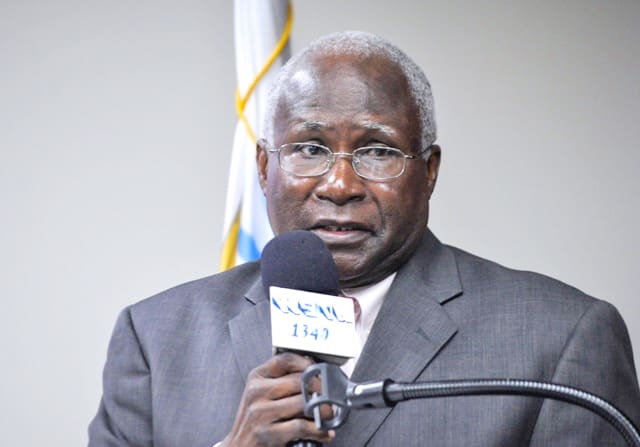 Update:The Board of Trustees has scheduled an executive session for Oct. 10 – the deadline for receiving a government payment or stopping the processing of checks for new retirees.
Government Employees' Retirement System Administrator Austin Nibbs told his Board of Trustees Thursday government employees retiring in October will not receive their checks if the V.I. Government does not pay its share to the system before Oct. 10.
Some retirees have fallen into payment limbo before when contributions from the government were not made by some departments. Most, but not all, of those situations have been rectified by back payments from the government.
What is new about Nibbs' latest statement is that the system will not process new retirees for payment until the government is up to date on this years' owed contributions, which amount to $486,000.
Nibbs said he does not want to stop retirees from receiving their pensions, but it is required by law and may put pressure on the government to make payments on time. He said missing contributions have taken a toll on many retirees.
Seventy-four employees who retired before 2018 have yet to receive their initial annuity payment. This year 211 employees have filed for retirement benefits; four of them have received initial payment. Although missing contributions is the main reason for not receiving an annuity; there are sometimes other reasons.
"They are losing their homes; they can not buy medication they need," Nibbs said.
He said retirees have taken their frustration out on GERS employees, going as far as making death threats.
Trustee Carol Callwood said, "It was looking good. Retirees were getting their checks within three month of retirement, now it is back to six or nine months."
Nibbs has been in contact with government officials about getting payment, but, he said, it appears the government has a funding problem. He said the government appears to be operating with only three to five days of cash on hand. He added District Court Judge Curtis Gomez has told the government GERS should be a priority. Several voices in the room said that priority should put GERS payments above meeting payroll.
Board Chairman Wilbur Callender said investment officer Bruce Thomas left GERS at the end of August. Nibbs told the Source no replacement is being sought until GERS again has a portfolio to manage. Thomas reportedly took a position in Pennsylvania as managing director of a large retirement fund.
Nibbs also told the Source the staff that used to process employee loans has shrunk due to retirements and reassignments. He said all that remains in that department is staff servicing loans already made. He explained, "The loan portfolio (personal and mortgages) has to be serviced."
At the meeting, Nibbs read an exchange of letters between himself and Gov. Kenneth Mapp concerning payments from the V.I. Lottery Commission. Mapp wrote that he was arranging for the Lottery Commission to pay the $5 million to GERS that it owes from previous years. He also questioned whether all the funds received so far from the commission had been paid out to the retirees.
In his response to Mapp, Nibbs wrote that $12 million had been received for the years 2009 to 2017 and sent to retirees. The lottery still owed more than $9 million to the retirees for those years as of the beginning of 2018, and Nibbs said about half of that was paid this year.
Nibbs also said a bonus to retirees is supposed to be paid by Nov. 30 each year, but was delayed last year because of the hurricanes.