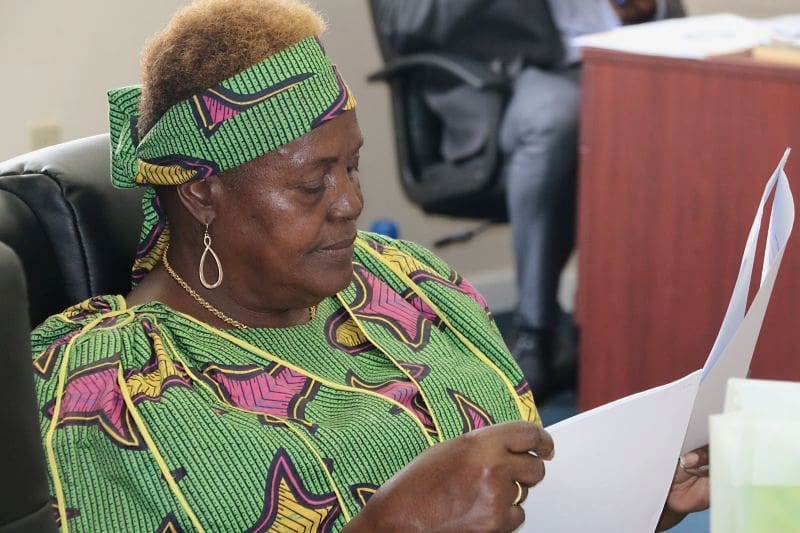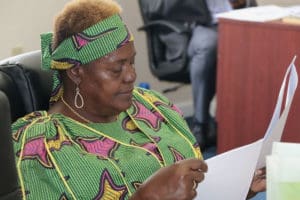 With a special election looming for voters to decide on a reapportionment plan, St. Thomas – St. John District Elections Committee members say more public education is needed on its potential impact on the territory.
No votes were taken during the meeting on St. Thomas Wednesday. The committees for the St. Thomas – St. John District and for the St. Croix District are adjuncts of the unified V.I. Elections board, tackling issues relevant to each district. According to committee members, the committees were formed during a joint board meeting earlier this month, and function for the most part like the former district boards.
With no decisions on the table, members worked on logistics for the upcoming election, including setting training dates for poll workers, judges, and monitors. Poll workers will meet at 11 a.m. Saturday, Feb. 23, at Elections headquarters on St. Thomas, followed by a training for clerks at 1 p.m. Sunday, Feb. 24, for judges and clerks.
The trainings will repeat on Saturday, March 9 and Sunday, March 10.
Board members said the larger issue is getting poll workers, particularly those who have been working with the system for years, to better understand the new technology being used at the polls, and to get them to be more interactive with voters who need help.
With the upcoming ballot initiative, board members said they hoped to attract younger volunteers, who could better adapt to the technology and understand any changes the board implements in the future.
Meanwhile, the last day to register to vote in the special election for the ballot initiative is Feb. 28, and Elections Supervisor Caroline Fawkes said that so far, the number of residents coming into the offices is low. St. Croix has already held a registration drive and has another planned for this weekend's Agricultural Fair, but St. Thomas still has to plan.
Board members set tentative dates for registration drives from 10 a.m. to 3 p.m. Feb. 21 on St. John and 10 a.m. to 3 p.m. Feb. 26 in Emancipation Garden on St. Thomas.
Comments on a possible low turnout centered on the lack of understanding by the public on the concept of reapportionment. If passed, the proposal would create district senators and at – large senators and impose district residency requirements.
The proposal would create five legislative districts with nine district senators and six at– large senators:
– District of St. Croix, East, with two senators,
– District of St. Croix, West, with two senators,
– District of St. Thomas, East, with two senators,
– District of St. Thomas, West, with two senators,
– District of St. John with one senator.
Voters will have the chance to say "yes" or "no" to whether the proposal should become law.
On Wednesday, some board members said candidly if a voter asked, they might not know how to explain the proposal. They suggested not only more board education but public education sessions. Sitting senators have been posting their opinions on Facebook along with other community groups. They said there also should be a formal initiative by the board to help voters understand the facts.
While everyone agreed it was necessary, board members said the issue had to be brought up and voted on by the full board.
More information is available on the the Election System's website.
Editor's note: This article has been modified to reflect that the measure is a ballot initiative rather than a referendum. Under V.I. law, a ballot referendum is not binding while a ballot initiative, if approved by 51 percent of registered voters, would rewrite V.I. law.