The St. Louis Cardinals drafted St. Thomas-born Alex McFarlane on Wednesday night, according to Blitz Sports of Georgia. The Cardinals picked up McFarlane on the 755th pick in the 25th round of the MLB Draft.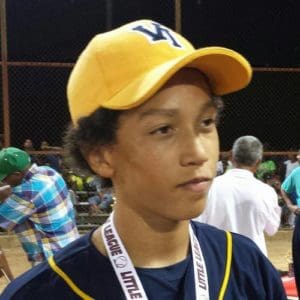 McFarlane attended V.I. Montessori School and Peter Gruber International then moved to Georgia for his senior year where he attended Habersham Central and put up impressive numbers in his senior year.
He went 6-0 on the mound, pitching 49 innings , striking out 66 opponents and had an ERA of 1.70. On the offensive side of things he had a batting average of .479 with 16 RBI's and one home run, Blitz Sports reports.
It remains to be seen if he will decide to go the pro route out of high school, as he is currently verbally committed to the University of Miami. Blitz Sports reports that some believe that his commitment to the University prevented him from being the highest Virgin Islander ever taken in the MLB drafted as he was ranked as the 115th best prospect going into the draft but was picked over 600 picks after his projected spot.
His MLB.com Scouting Report says "McFarlane could have two plus pitches once he matures physically. He can reach 95 mph early in games and sit at 90-93 with riding action for stretches, though his velocity faded a bit as the Draft approached. He gets good break on his upper-70s slider, which should be a more dynamic offering once it adds more power. McFarlane already shows the ability to throw his changeup for strikes. He has a fairly clean delivery, which allows him to repeat it well but doesn't provide much deception. He could have the upside of a No. 3 starter once he gets stronger."0