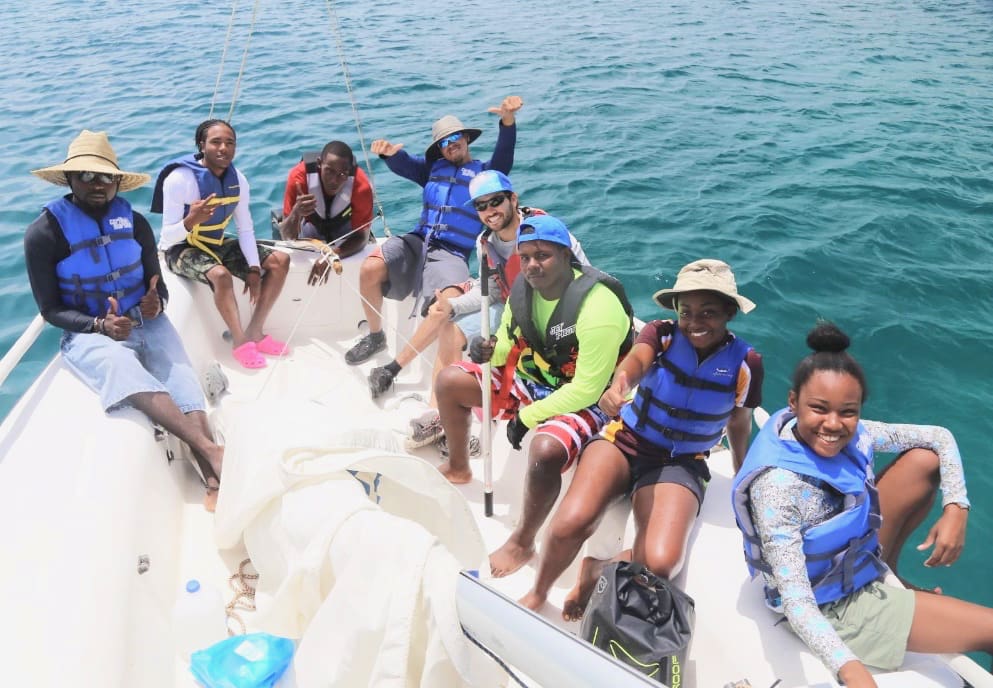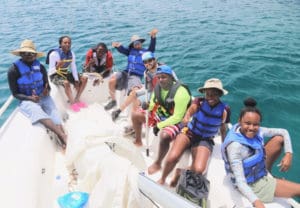 Wednesday is the deadline to register for the six-week VIPCA Marine Apprenticeship program, which offers free training in power boating, swimming, scuba, and sailing along with marina and dock management skills, first aid and CPR certification and a full-day day of learning aboard an official U.S. Coast Guard vessel.
Graduates of the intensive program are ready to start working entry-level jobs in the U.S. Virgin Islands marine workforce.
The course is open to anyone 18 to 25 years old and lives in the U.S. Virgin Islands.
Those interested have until in the course and a career opportunity have until Wednesday to apply by sending email to info@VIPCA.org.
Course dates are July 3 to Aug. 7.
"The VIPCA Marine Apprenticeship is for someone who'd like to work outside, to be in touch with the ocean, someone who wants to develop skills and earn qualifications to advance their career while earning money," said Oriel Blake, executive director of the Virgin Islands Professional Charter Association.
The VIPCA Marine Apprenticeship program operates through the Marine Rebuild Fund, which was established by VIPCA at the Community Foundation of the Virgin Islands (CFVI), a 501(c)(3) nonprofit, following the hurricanes of 2017. CFVI provides fiscal sponsorship, including facilitating a 2018 donation of $20,000 for training – $2,500 per student – from Tourism Cares, the Norwood, Massachusetts, non-profit, philanthropic arm of the travel and tourism industry. The apprenticeship is free to the students.
"My participation in the apprenticeship program was amazing because it gave me an opportunity to explore the real beauty of the marine life in the Virgin Islands which was an eye opener," said Isis Brannigan, a 2018 graduate of the VIPCA Marine Apprenticeship program. "During this program, I gained a passion for the boating industry which I would have never known. Experience is the best teacher, and my experience taught me that doing something hands on and gaining practice can result in something you may end up loving to do."
Crew training with real passengers onboard sailing catamarans on day sails, snorkel trips and sunset cruises is another part of the VIPCA Marine Apprenticeship curriculum as well as a post-graduation employment opportunity.
"Cruise Ship Excursions is proud to partner with VIPCA and the MRF to once again be a part of the VIPCA Marine Apprenticeship program," said Adam Reeve, president of Cruise Ship Excursions. "We look forward to helping to expose more local Virgin Islanders to the marine industry, which is a vital part of our territory's economy. The skills Virgin Islanders will learn in this program enables them the opportunity to secure well-paying marine jobs and create welcome growth for our territory and its youth."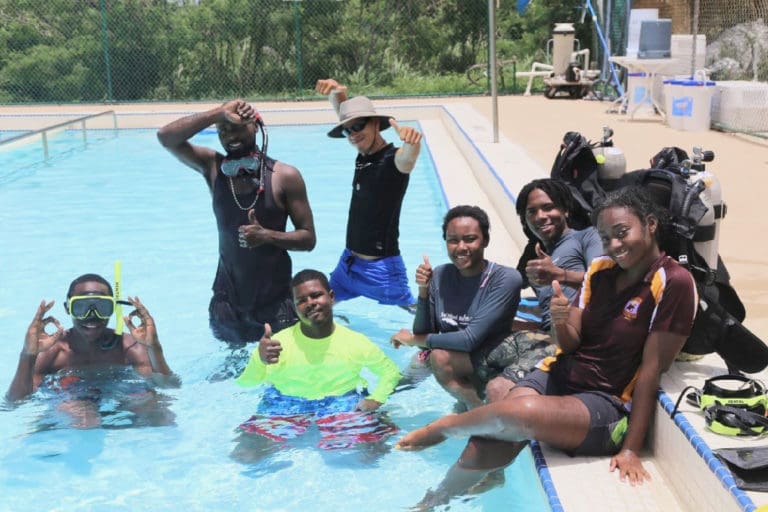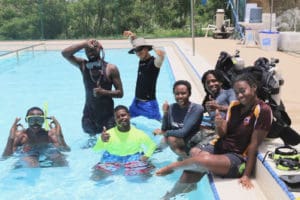 In addition to Cruise Ship Excursions, training partners for the VIPCA Marine Apprenticeship program are: Charter Caribe, Red Hook Diver Center, Over the Line Charters, Stormy Pirate Charters, Pizza Pi, Bolongo Bay Beach Resort, St. Thomas Swimming Association, USCG MSD Lt. Commander Rivas, St. Thomas Yacht Club, Jamann Sailing Adventures, Yacht Haven Grande Marina and The Captain's School.
"The VIPCA Marine Apprenticeship program isn't just about increasing the opportunities available for our youth," says Brigitte Berry, MRF founding member. "We really hope to offer our marine visitors an authentic Virgin Islands experience in the future, with crew well versed in local stories and history, and captains who can share their favorite childhood beach games with their guests, and so on."
Students who complete the VIPCA Marine Apprenticeship will be given the opportunity to 'get their miles' required to eventually get their captain's license as they will be offered employment working on day-charter boats immediately after training.
More information and registration is available online at www.vipca.org/youth-training, or by sending email info@VIPCA.org.