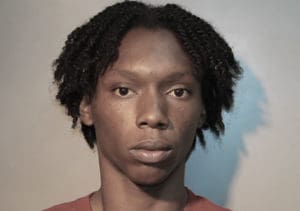 Several concerned citizens detained a suspect in a Friday shooting on St. Croix in which the victim died, the V.I. Police Department reported. The suspect detained by the crowd was identified as 19-year-old Jurmanie Ajanie Kaieem Forde.
The victim was identified by his live-in girlfriend and siblings as 32-year-old Angel Ayala. According to the Source homicide* listing, it was the 16th homicide on St. Croix since the beginning of the year, the 27th in the territory.
According to the police, at 11:35 a.m. Friday the 911 center received a call reporting a shooting victim down in the Candido Guadalupe Housing Community. At the scene, officers found a wounded individual and a possible suspect being held in custody by several concerned citizens, police said.
Officers detained the individual and transported him to Wilbur Francis Command pending a complete investigation.
The gun shot victim was transported to the Juan F. Luis Hospital where he succumbed to his injuries.
Investigation disclosed that the shooter walked up on the victim and several others and demanded he give him everything he had, then fired one shot, mortally wounding the victim.
* The Source homicide list is based on police reports but, unlike the VIPD list and those in other media, does not include suicides or vehicular homicides.