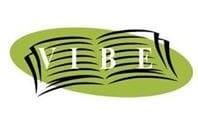 Dr. Rehenia A. Gabriel was an outstanding educator in the Virgin Islands public-school system. In 2016 the Estate of Rehenia A. Gabriel established a scholarship in her name to be administered by the Virgin Islands Board of Education (VIBE) for the purpose of providing scholarship grants to students pursuing undergraduate or graduate degrees in the fields of guidance counseling, school counseling, school social work and psychology with a GPA of 3.0 or above.
The Board of Education announces the Rehenia A. Gabriel Scholarship recipients for the 2019-2020 academic school year:
• Makeba Doriva, Psychology, Stetson University
• Andre Benjamin, Psychology, Washington Adventist University
• Elisabeth Leerdam, Psychology, Lynn University
• Renise Williams, Psychology, Alabama A&M University
• Jalen Roper, Psychology, University of the Virgin Islands
• Addis Miller, Psychology, LaRoche College
Each recipient was awarded a scholarship grant of $5,000 for one year.