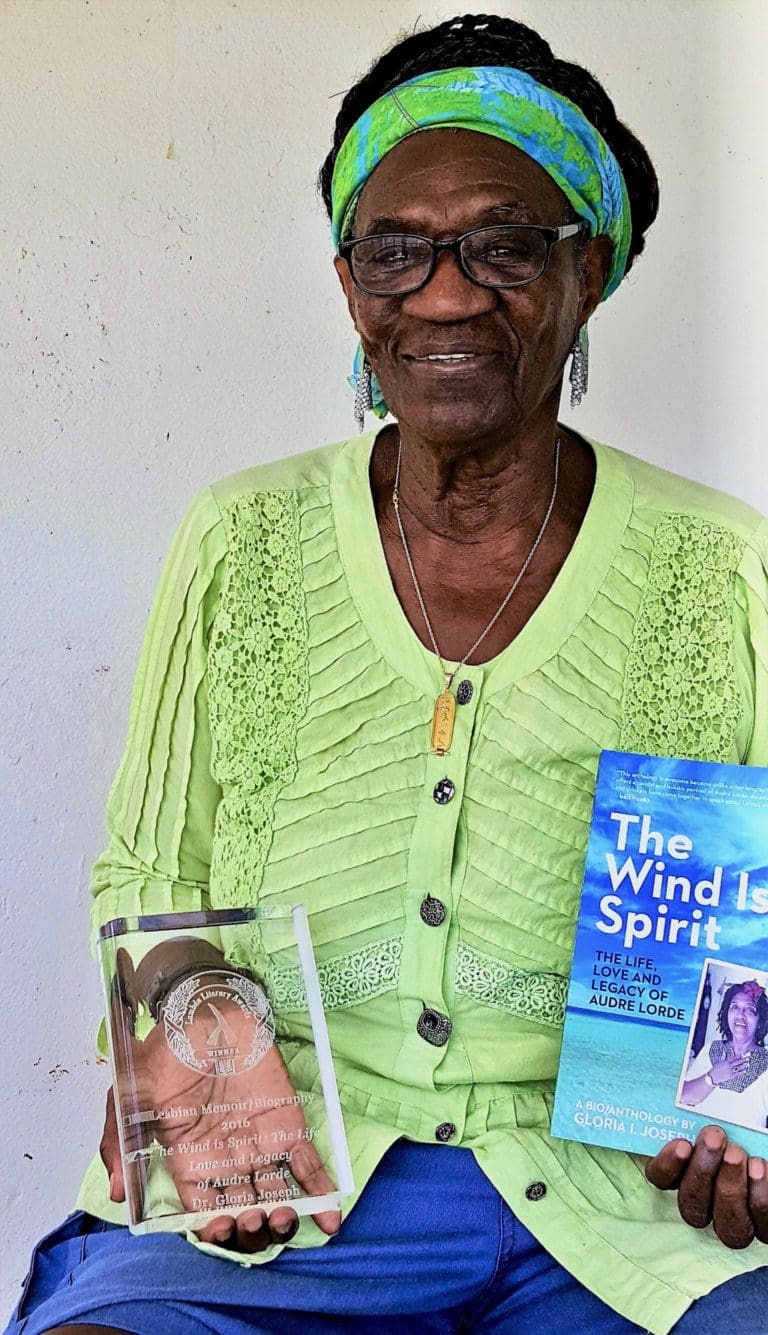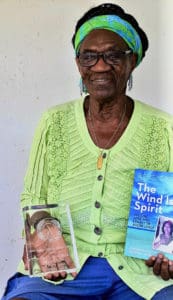 Gloria I. Joseph, internationally renowned author and longtime resident of St. Croix, died Aug. 16 at her home in the company of close friends and caregivers. She was 91 years old. And according to Chenzira Davis Kahina, director of the University of the Virgin Islands' Caribbean Cultural Center, Joseph was a beloved mentor.
"She was a prolific educator. The legacy of Dr. Gloria Ida Joseph represents the proactive feminist thoughts in action of Africans in America from the 1950s to the present with international impact," Kahina said.
Joseph was an award-winning author with best selling publications to her credit including: "The Wind is Spirit: The Life, Love, and Legacy of Audre Lorde," "On Time and In Step: Reunion on the Glory Road," "Hell Under God's Orders: Hurricane Hugo in St. Croix – Disaster and Survival" (with H. Rowe and A. Lorde), "Common Differences: Conflicts in Black and White Feminist Perspectives," (with J. Lewis) and also hundreds of academic papers.
Kahina filmed the 2014 interview of Joseph by Aishah Shahidah Simmons of the Feminist Wire, who traveled to St. Croix for "Feminists We Love: Gloria I. Joseph, Ph.D."
"When you are in the presence of Gloria I. Joseph, Ph.D., you immediately become aware that you are in the presence of a living, radical, black feminist legend. It's not because she announces it or requires any special kind of fanfare. In fact, you have to do some hardcore googling to get a tiny sense of what she has accomplished and impacted since the 1950s, if not earlier," Simmons said.
Asked by Simmons for her definition of a feminist, Joseph replied, "To be a feminist is to be actively involved in the struggle against sexism. It's as simple as that, to me," she said. "If you can't embrace that, then who and what are you?"
Joseph was raised in New York City by her parents, St. Croix natives Daniel Joseph and Ida David Joseph. She was the great-niece of Crucian philanthropist Casper Holstein. Growing up, Joseph not only excelled academically, but was a sports enthusiast, winning all-star awards in high school basketball and field hockey. During her college years, she played golf for the Cornell University Women's League. On St. Croix, she was respected as a skilled and avid tennis player who also won many golf tournaments.
Notably, Joseph was also a renowned scholar who earned her doctorate in educational psychology from Cornell University. She served as professor emeritus at Hampshire College in Amherst, Massachusetts and has lectured all over the world. Joseph spent the last two years fulfilling invitations from the Schomburg Center for Research in Black Culture and from major colleges and universities to discuss her bio-anthology "The Wind is Spirit," according to a 2017 news release issued by her longtime friend and publicist Cassandra Dunn.
Dunn wrote, "The Wind is Spirit: The Life, Love and Legacy of Audre Lorde," a bio-anthology published in 2016, was nominated for the Lambda Literary Awards, which pays homage to the revolutionary spirit of Lorde and weaves together stories, memories and photographs from 50 contributors, including Pennsylvania State Poet Laureate Sonia Sanchez and political activist and scholar Angela Davis. The writings of 12 Virgin Islands essayists and poets who were in some way touched by Lorde's worldly presence are also included. Their contributions are important to the understanding of Lorde's connection to cultural and ancestral Caribbean history.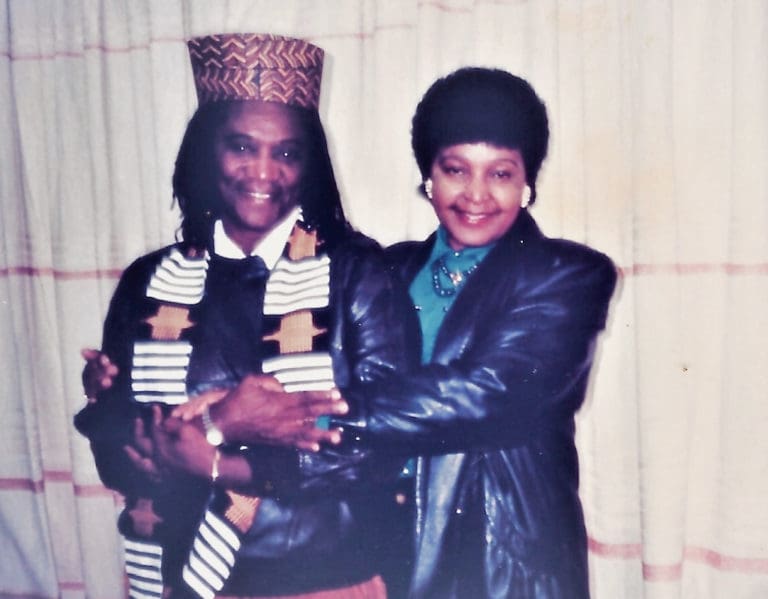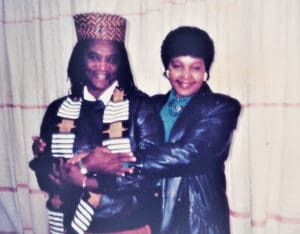 Joseph's book won the Lambda Award in the Lesbian Memoir/Biography category on June 12, 2017. The Lambda awards are considered the most respected LBGTQ literary awards in the world.
The book also won the Association for Women in Psychology's 2017 Distinguished Publication Award. The award is given to a published work that makes significant and substantial contributions to research and theory that advances the understanding of the psychology of women and/or gender and promotes the goals of the Association for Women in Psychology.
Joseph was active at home on St. Croix, as well as on the mainland and in several countries around the globe. Her travels took her to five continents, and the struggle of women was always at the forefront of her work. She was an accomplished photographer and traveled throughout the Caribbean compiling a photographic essay entitled, "The Impact of Race, Sex and Class on Caribbean Women."
Joseph founded the Che Lumumba School of Truth, and with her keen interest and passion for bee keeping, Joseph founded the Doc Loc Apiary – a local honey production and educational outreach.
Joseph founded the Sisterhood in Support of Sisters in South Africa, an organization to bring awareness to conditions in South Africa, which was recognized and lauded by activist Winnie Mandela. In addition, she was also a member of the Caribbean Association for Feminist Research and Action in Trinidad.
Moreover, Joseph also joined with Dunn and three other St Croix women to form the Sojourner Sisters in the early 1980s. Elaine Gomes, Janasee Sinclair, Georgette Norman, Joseph and Dunn were a diverse group of women educators, journalists, playwrights, poets, and performing artists focused on positive community activism.
In 1986, with a grant from the Virgin Islands Humanities Council, the Sojourner Sisters hosted the first and very successful Caribbean women writers conference entitled, "Caribbean Women: The Historical and Cultural Ties that Bind." Assembled for in-depth philosophical, social and political discussions were some of the most notable literary icons of the region and from the mainland – many both professional colleagues and close friends of Joseph – including award-winning playwright and poet laureate Sonia Sanchez, renowned poets and authors Toni Cade Bambara, Michelle Cliff, Adrienne Rich, Roseanne Bell, anthropologist Johnetta Cole, who served as the first female African American president of Spelman College, and Dessima Williams, Grenadian diplomat and former Ambassador to the United Nations from Grenada. Sanchez remained in constant contact with Joseph up to several days just before her passing.
"I am profoundly grateful to have had the opportunity of a lifetime to know and work with Gloria. There was always something to learn from her and to enjoy with her because of her wonderful sense of humor. She most definitely had a unique perspective of the world. The Sojourner Sisters will always treasure and celebrate the important role she played as a griot, dedicated to telling the important stories of the African/African American/Caribbean women's experience," Dunn said, one of the 12 Virgin Islands contributors to "Wind is Spirit."
Accolades for Joseph have come from colleagues and friends in remembrance of the impact she had on the lives of so many with whom she came in contact.
In an excerpt from his letter of condolences of "a giant in our community" to the CBAA family, John Rawlins III, president of the Cornell Black Alumni Association, said Joseph was a key figure of the James Perkins Administration at the university and played a large role in the establishment of the Committee on Special Education Projects, better known as COSEP.
"Dr. Joseph faithfully served as COSEP's inaugural director when it was established in 1964, Rawlins said. "The founding of COSEP and the work of Dr. Joseph and others led to the recruiting and admitting of a large number of black and Latino students, which was most evident in her support of those students who occupied Willard Straight Hall in April of 1969. As we know, this occupation led to major changes at Cornell, which have impacted the university for the last 50 years."
The Women's Writers Symposium held on St. Croix in March 1981 was the motivational event that led to the formation of the Women's Coalition of St. Croix, Georgette Norman wrote in her contribution to the "Wind is Spirit."
"Gloria Joseph, Audre Lorde, Michelle Cliff, Toni Cade Bambara, Adrienne Rich and Norman were the writers engaged in a discussion when an outpouring of rage emerged as stories about victims of racism, sexism and physical violence were revealed."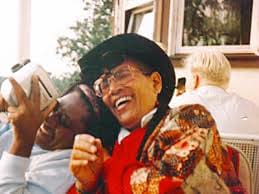 Professor Roberta Knowles of the College of the Virgin Islands, now UVI, stood up and addressed the audience and asked, "What are we going to do with all the energy and ideas we have started here?"
According to Norman, Lorde stood up and said, "Get a pencil and paper, pass it around, sign your name and start meeting." Those who signed began meeting at the Florence Williams Public Library in Christiansted and those who attended the first meeting were the "founders" of the Women's Coalition of St. Croix. The Coalition's mission was to act as an advocate for women's rights and to fight against oppression engendered by racism, sexism, and physical violence.
Mary Mingus, co-founder and first director of the Women's Coalition of St. Croix, speaks of Joseph as a dear friend for almost 40 years.
"She changed how I look at the world," Mingus said. "Her lifelong campaign against racism and oppression became the core value of the Women's Coalition, for which she laid the groundwork and principles. Without her, there would not be a Women's Coalition. My children and the children of the Virgin Islands are so fortunate to have the legacy that she left. Also, Gloria had the best sense of humor of anyone I've known."
On her Facebook page, German filmmaker and close friend Dagmar Schultz also paid tribute.
"She has now joined Audre Lorde on the great unknown – perhaps on the Glory Road, which she wrote about so well in her amazing book, 'On Time and In Step: Reunion on the Glory Road,' where Sojourner Truth and Malcolm X meet with famous and not so famous ancestors in the clouds," Schultz shared.
Helga Emde met Joseph and Lorde on their visits to Germany. She was later invited to visit St. Croix on two occasions, and she subsequently left Germany to make St. Croix her home.
Emde, an Afro German, was born in Bingen, Germany on the Rhine River. As an activist, she co-founded the "Initiatives of Black Germans" in Germany. "I fought hard for my black identity in Germany," she said.
Emde moved to St. Croix with the desire to be in a black community. Emde and Joseph were partners for a little more than two decades.
"We shared a life together, and when Gloria became sick, I was her caregiver. I was honored to show her my love in that way," Emde said. "And when I had hip surgery, she took care of me. We enjoyed traveling together regularly, mostly on cruises. I loved so much about Gloria, but mostly her humaneness and her wry sense of humor."
Gloria loved her family and they reciprocated. In the final analysis, she was simply, "Auntie Gloria." Her cousin Amabell Hewitt Compton of St. Croix, the granddaughter of Cyrille Joseph, brother to Gloria's father Daniel, spoke lovingly of her elder.
"Out of respect, my siblings referred to her as 'Auntie.' As children, she loved us and she treated all of us – and our children – as if we were her very own. If you were doing something wrong, she was going to tell you so no matter how old you were. She taught my children how to swim and always gave them joy rides on the lawnmower when she cut the grass at her Judith's Fancy home," she said.
Compton's son Kel – Joseph's godson – said Joseph taught his brother Keith to play golf, a gift that served him especially well in the U.S. Air Force, where he was the first Virgin Islander to graduate from the Air Force Academy.
"As a lieutenant colonel, Keith served in Japan and became the right-hand man to the general. He often accompanied him to the golf course and because of his excellent golfing skills learned from Auntie Gloria, Keith knew exactly what to do to make the general look good."
Kel added, "She was unafraid and unapologetic about her beliefs and convictions. She taught me to challenge preconceived notions by others of what it was to be of African cultural descent."
Kel's sister Krystal recalled that, as a teenager, she would sit on the porch with Joseph who always engaged her in political and social issue discussions.
"She challenged us, made us think. She was the reason I decided to attend Spelman College." Spelman, a private liberal arts college for women in Atlanta, is recognized as one of the nation's leading institutions and "educates women who will change the world."
In the end, perhaps it was Amabell Compton, who stated simply what the many accolades about Joseph have revealed: "Oh my goodness, there are over one hundred things I can say positive about her. She was just the best."