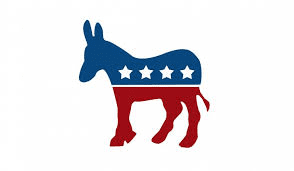 State Chair Cecil Benjamin, State Vice-Chair Carla Joseph, National Committee Woman Carol Burke and National Committee Man Ernest Morris Esq. represented the U.S. Virgin Islands at the Aug. 21-24 summer meeting of the Democratic National Committee (DNC).
At caucus and committee meetings, Benjamin focused on getting equal funding from the DNC for all of the U.S. territories. In order to better advance the issues, causes and concerns of people of the U.S. territories, the leaders of the U.S. territories have joined together into a caucus and will introduce a resolution at the next DNC meeting for official recognition of the Territorial Caucus.
One of the highlights of the meeting was hearing from all of the Democratic presidential candidates. During the welcome session, Speaker of the House Nancy Pelosi welcomed DNC members to San Francisco and stressed the importance of diversity of representation in government. The General Session was highlighted by remarks from Rev. Dr. William J. Barber II, Chair of the Legislative Political Action Committee of the NAACP. He stressed the importance of addressing poverty and racism in the United States and restoring the country's moral compass.
The Resolutions Committee considered a number of resolutions submitted by members. Among those adopted were resolutions on: gun violence; immigration reform; green energy; universal access to affordable health care; combating climate change; encouraging issue-based presidential campaigns; abolishing the use of private prisons; defending the rights, safety, health, welfare and existence of all transgender, intersex and non-binary residents of, and visitors to, the United States; and supporting the U.S. House of Representatives as it exercises its constitutional responsibility with oversight inquiries into President Donald J. Trump.
The Rules and Bylaws Committee proposed amendments to provide for High School Democrats of America to join the DNC as voting members, which was overwhelmingly supported and adopted by the membership.
For more information on the Democratic National Committee winter meeting, contact State Chair Cecil Benjamin.