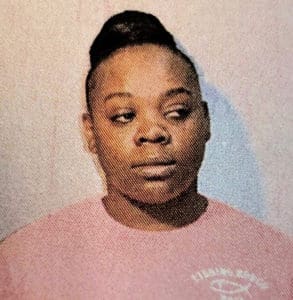 The V.I. Police Department's Criminal Investigation Bureau is seeking help in locating a suspect in an assault.
The police identified the suspect as 30-year-old Donna Emmanuel, a St. Croix native.
Emmanuel is 5 feet, 4 inches tall, weighs about 180 pounds, and has a light complexion. She is known to frequent Estate Whim, Hannah's Rest and Stoney Ground.
She is suspected by police of being the woman who maced an individual in the face, and is being charged with second-degree assault.
Police urged anyone who comes in contact with Emmanuel to call 911, the anonymous top service, Crime Stoppers USVI, at 1-800-222-8477, or the CIP at 340 778 2211.