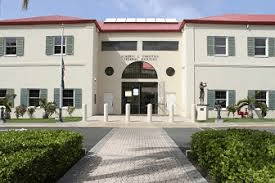 On Nov. 4, the District Court of the Virgin Islands will upgrade the Case Management Electronic Case Filing system (CM/ECF) to the NextGen CM/ECF (NextGen). This conversion will require filers to take steps to prepare for NextGen in order to continue to electronically file.
NextGen simplifies electronic filing by combining CM/ECF and Public Access to Court Electronic Records (PACER) accounts into a single Central Sign-On account. Through the PACER website, filers will use one login and password to electronically file in all NextGen courts where they have permission to file.
For comprehensive information about the NextGen conversion and resources, visit the court's website at www.vid.uscourts.gov.
For more information, contact:
Glenda L. Lake, Esquire
Clerk of Court
District Court of the Virgin Islands
5500 Veteran's Drive
Charlotte Amalie, U.S. Virgin Islands 00802
Phone: 774-0640
Fax: 775-8075/ Email: [email protected]