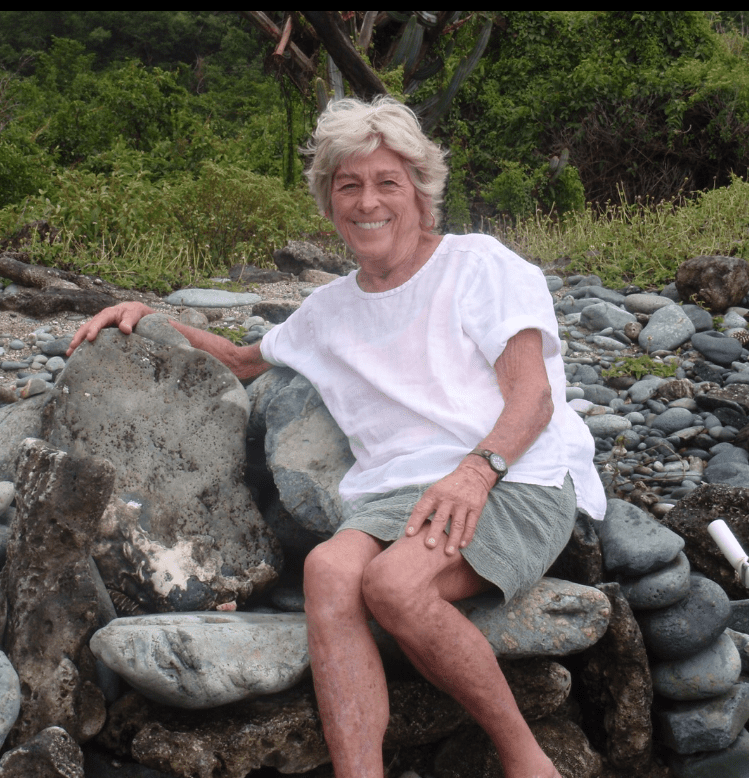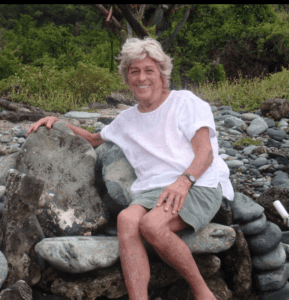 Jennie Jerome, longtime resident of St. John, passed away peacefully in the early morning hours on Nov. 8. Jennie was a passionate sailor who first came to the Caribbean with her mate, Bill Rich, when they were on a supposedly one-year cruise. The beauty of St. John and its community drew them in and they decided to make the Island their home.
Initially, Jennie worked for David Congdon in real estate until she opened a branch of Brit Bryant's St. Croix law office above Connections. She then went into practice with her brother, Bill, just as Hurricane Marilyn reduced the office to no power and a telephone extension line strung through the trees. Continuing to work in the law, but now as an assistant attorney general on St. Thomas, she Joined the St. John commuters making the daily trek from her home on Bordeaux Mt. to Charlotte Amalie. She became a certified mediator and successfully resolved many cases. Realtors enjoyed working with her because she was a "deal maker" rather than a "deal breaker."
Monetary gain was never a focus for Jennie. To her many friends, Jennie is remembered as a good deed doer. In her early years as a lawyer she was a public defender. She helped numerous St. Johnians with their legal issues on a pro bono basis. She assisted the federal team that outlined the coastline for the protection and expansion of National Park waters. Using her legal expertise, Jennie was instrumental in setting up the Friends of the Park, an organization particularly close to her heart.
Jennie and Bill sailed for many years on Golondrina, their beloved Concordia yawl, until it was driven ashore in Chocolate Hole during Hurricane Klaus while they were delivering a Bermuda 40 from Maine to St. John (through that very same hurricane). After a year's work on Tortola restoring Golondrina, they were able to sail her to victory in her class at Foxy's Wooden Boat Regatta. Jennie had just the right touch on the helm to drive a boat to weather.
When Jennie was elected as commodore of the Coral Bay Yacht Club, she claimed in her acceptance speech, "This is the only club where you start as commodore and work your way down to committee level." After selling Golondrina, Jennie and Bill purchased a Swan 41, Ruby Tuesday, and continued to sail for many more years In the Caribbean as well as voyage to Bermuda and Nova Scotia, returning to St. John after sailing down the eastern seaboard.
In 2002, she returned to academia to pursue her Master's Degree in Environmental Law. Upon completion of her schooling, she practiced law on Nantucket, another Island she had deep emotional ties to. She soon traded her ocean cruising for land cruising in a sliver Class C Sprinter, which she aptly named Maud. Jennie and her faithful Schipperke, Pearl, traveled the interstates and back roads of the U.S. visiting family and friends and even doing a stint as a park guide at a national park in the Outer Banks. She recently purchased a black Sprinter which she named Harold and was looking forward to continuing her travels but was precluded by poor health.
Jennie then settled in Bennington, Vermont, close to her brother and sister. Although not an island, Bennington is another location to which she had deep ties, with family in the area dating back to the late 1700s.
Jennie Is survived by her two children: Sarah Farnsworth of Coronado, California, and Will Waugh of Raleigh, North Carolina; three grandchildren: Morgan, Maggie and Gavin; brothers: William of Shaftsbury, Vt., and Lawrence of Skaneateles, N.Y.; sister, Kate of Bennington, Vt.; as well as by Pearl.
Anyone wishing to make a donation In Jennie's memory may do so to the Friends of the St. John National Park or the St. John Community Foundation through Connections, P.O. Box 37, St. John, Virgin Islands 00831.