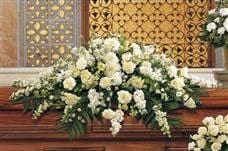 Philip Mulrain, also known as "Bobby" or "Panhandle," died in Decatur, Ga., on Oct. 22.
He was preceded in death by daughter, Beverly Mulrain.
He is survived by daughter, Barbara Clay (Donald); granddaughters: Brittany Clay, Bria Clay and Brianna Turner (Paul); sisters: Florence and Antonia ("Tonita"); brother, Carlton Jackson; nieces; nephews, special friend Carol Hart; and many other relatives and friends.
A Memorial Service will be held at the Turnbull Funeral Home at 10 a.m., Dec. 30.