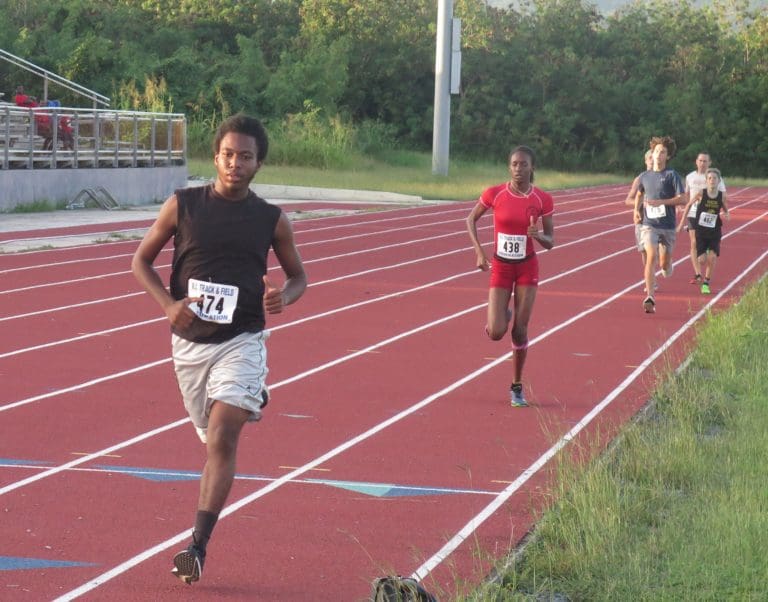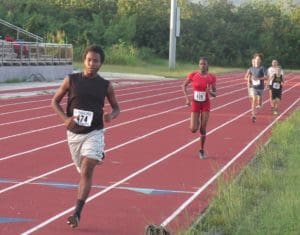 The Virgin Islands Track and Field Federation (VITFF) announced on Wednesday the information and actions it is taking relative to the outbreak of COVID-19/coronavirus.
The governments of the United States and the Virgin Islands have declared states of emergency as a result of the impact and threat of COVID-19 on populations of the United States and the Virgin Islands.
Athletes, coaches, technical officials, volunteers, clubs, event organizers, partners, sponsors and all VITFF affiliates are urged to:
1] adhere to the dictates of the USA government, the government of relevant state/geographic locations and the government of the Virgin Islands relative to COVID – 19Coronavirus
2] monitor World Health Organization (WHO) and applicable national, state and V.I. health authority advisories and updates on the new coronavirus
3] seek information from VITFF and/or governing bodies World Athletics or NACAC for official information about track and field or and IOC and VIOC for official Olympics information.
4] be aware that the V.I. government has halted the issue of event permits in the territory
CARIFTA Junior Track and Field Championships in Bermuda Postponed
The NACAC, Bermuda Athletic Association/LOC has informed invited countries that the 2020 CARIFTA Track and Field Championships April 10 – 13 in Hamilton, Bermuda, have been postponed. Athletes, coaches and team leaders are advised accordingly and will be updated on a future date and plan of action regarding this competition.
The Road to Tokyo… 2020 Olympic Games
World Athletics, the world governing body for track and field (track and field, road running, race walking, cross-country, mountain running and trail running) informed all its member federations that are national governing bodies that on March 12 it is closely monitoring the COVID-19 and its impact on the world-wide track and field calendar and the qualification opportunities for national track and field athletes to qualify for the Tokyo 2020 Olympics. World Athletics assures its affiliates/member federations that all efforts will be made to not disadvantage athletes and their qualifying efforts while impacted by this crisis.
For updated information on the ranking system and the qualification status for athletes for Tokyo, logon to: http://worldathletics.org
For updated information from VITFF and the Virgin Islands Olympic Committee on status of Tokyo logon to: http://virginislandspace.org/vitff.html
V.I. National Track and Field team members who are now receiving training grants should be aware of the changes in competition calendars and share this information with fellow athletes, and they should be sure that any event invited to or sought to compete in is sanctioned by World Athletics and, therefore, the national federation.
It is important to submit performances to World Athletics before each Wednesday to receive ranking points.
It is important to submit the exact name, date and result in grant reports.
Athletes are urged to remain in good standing with the VITFF and VIOC by updating their annual VITFF registration.
Competitions
Given the rapidly changing impact of the COVID-19, the VITFF is consistent with the following action:
VITFF is not sanctioning any local events until further notice.
World Athletics (WA) World Indoor Championships March 13 -15 in Nanjing, China, are postponed until 2021.
WA World Half-Marathon Championships March 29 Poland are postponed.
The VITFF Development meet scheduled for March 20 on St. Croix is canceled.
The UVI Founders Day Mile (organized by V.I. Pace Runners) scheduled for March 20 on St. Croix is canceled
CARIFTA Junior Championships April 3- 9 in Hamilton, Bermuda, are postponed
The 37th National Library Week…Run To Your Library (organized by V.I. Pace Runners) for April 18 on St. Croix is canceled.
The Memorial Day 2Mile Road Race (organized by V.I. Pace Runners) for May 25 on St. Croix is canceled,
Note:
1] V.I. National Track and Field Team members training and competing abroad should check the NACAC, USATF, VITFF and other calendars for changes.
2] If anyone is unsure if an event is sanctioned by World Athletics or the National Federation, contact VITFF.
3] Travel grants, athlete and club competition grants are only valuable for WA, NACAC, VITFF sanctioned events.