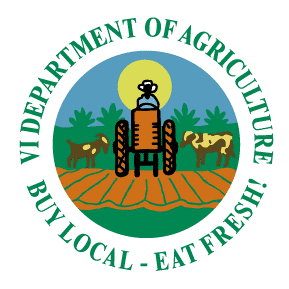 In response to evolving concerns to mitigate the spread of the new coronavirus (COVID-19), the U.S. Virgin Islands Department of Agriculture (DOA) has implemented a number of departmental procedures to limit exposure and promote the safety and well-being of our employees, customers and the Virgin Islands community at-large. DOA recognizes the importance of production within its local food system, especially at this critical time, and it wants to be as supportive as possible while maintaining the highest food and health safety standards.
As such, to protect its employees, DOA will modify business hours effective from 8 a.m. to noon, Monday, March 30, to be open on Mondays, Wednesdays and Fridays. This will provide critical support of the community's effort to increase food production. Agriculture encourage its customers and farmers to limit visits to its offices unless purchasing seedlings, feed or other agricultural supplies. Otherwise, most required forms or documents are available on the DOA website at https://doa.vi.gov  or they can be emailed directly to the person needing them.
For more information, email [email protected].
For inquiries outside of these hours, contact the V.I. Department of Agriculture at 778-0997 on St. Croix; 774-5182 on St. Thomas; or 776-6274 on St. John. Visitors to DOA offices will be required to maintain social distancing policy of six feet at all times.
Veterinary Services are essential and ongoing. To ask questions, contact Dr. Bethany Bradford at 642-7320 or email her directly at [email protected].
Policies Concerning Territorial Farmers' Market
Safety is of paramount importance in this critical time. Further, due to concerns of communal spread and Gov. Albert Bryan Jr.'s executive order banning large gatherings of more than 10 people, vending at select Farmers' Markets regulated by VIDA are temporarily suspended. DOA encourages alternatives, including:
Delivery and/or pick up options, or alternate locations such as road-side stands or other places that customers can drive-through or pick up
Putting signs or information on social media or websites to explain changes, delivery options, or extra precautions you are taking to limit exposure to COVID-19.

Suggestions for extra precautions: Instruct customers not to handle food. Package cheese, eggs, and produce for customers, even if these items are individually packaged. Open egg cartons for customers to see the eggs they are getting instead of having them handle multiple cartons.
The following considerations to reduce communal transmission are recommended:
Creating distance between stands, to limit crowds and reduce the number of customers within your area.
Considering pre-packaging bags of fruits, vegetables, other items to limit shoppers' handling of food and to keep customers moving quickly along.
Having, if possible, a different person handling products and handling money OR washing hands or sanitizing in between these tasks.
Removing tablecloths and sanitizing tables regularly.
Eliminating samples and eating areas while directing customers to take all foods home with them
Understanding, supporting, and encouraging the vitality of farming to the local food system, beginning Saturday, April 4,  DOA, in conjunction with the Virgin Islands Police Department, will be allowing farmers to vend produce at the Rudolph Shulterbrandt Agricultural Complex, No. 1 Estate Lower Love on St. Croix and at the Bordeaux Farmers' Market on St. Thomas from 6 a.m. to noon. This temporary relocation of market facilities is meant to ensure the health and safety of the community while minimizing complications related to sanitation, hand washing, crowding and enforcement. As such, vendors utilizing this option will be required to:
Practice social distancing of six feet, as appropriate.
Utilize provided stations for hand-washing and sanitation purposes.
Follow above-mentioned guidelines for reducing communal transmission.
Agriculture reminds farmers and the community that an on-farm stand for raw produce; shelf stable packaged foods like jams, jellies, or baked goods; or a farm's own eggs do not need any additional licenses and can be readily accessed. Should farmers require additional sales support, DOA's marketing division, headed by Billy Abraham, stands ready to assist with getting produce onto store shelves and can be reached at 778-0997 or by email at [email protected]