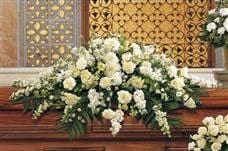 Charlie Williamson died on April 16. He was born May 28, 1932, to the late Samuel (electrical engineer) and Flavia (farm wife) near Amanda, Ohio. He retired as a regional manager with Nabisco after 37 years in 1990 and moved to St. John, Virgin Islands, and was owner of Lazy Lizard/Tiny Jewels for another 12 years. He retired to Blue Ridge, Ga., in 2005, where he became a mountain woodworker.
Survivors include his three daughters: Terry Barile (Gary), Donna Koenig (Michael) and Jeanie Williamson; sister, Helen Hedges; grandchildren: Jeremy Sells (Keri), Shaun Brian Sells (Ally), Nicole Reynolds (Keith), Mathew Koenig (Amy), Max Barile, Juma Stevens and Raina Stevens; great-grandchildren: Blake, Scarlet and Lucy Reynolds, Lyla and Lexi Sells, and Riley Sells.
Loving father, grandfather, great-grandfather, brother, uncle and friend, he will be remembered by all who knew him as a man of great integrity, humor and kindness. He loved telling jokes, telling stories, cooking, cards (poker/Euchre), traveling, gardening, boating, fishing, making and selling his wooden crafts, and spending time with family and friends.
His spirit lives on in the hearts of those who love him and will miss him forever. Gone from our arms but forever in our hearts.
In lieu of flowers, donations in Charlie's memory can be made to Humane Society of St. John or your favorite charity.