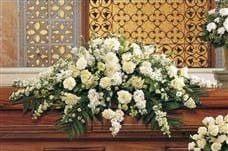 The family of Vincent Rohalio Francis
,
affectionately known as "Vinnie," announces that its beloved husband, father, grandfather, great-grandfather and brother passed away on April 26 at Montefiore Medical Center in the Bronx, New York.
Vincent was born on St. Thomas, U.S. Virgin Islands on Dec. 27, 1934, to Claudia Roumo and Cecil Francis. He grew up "round de field" and attended grade school and secondary school on St. Thomas.
After leaving St. Thomas, Vincent joined the United States Army and was stationed at Fort Drum in Watertown, N.Y. He resided in Brooklyn, N.Y., and Hempstead, N.Y., for many years before moving to the Bronx, New York.
From the time he was a child until his retirement, Vincent worked hard and often held at least two jobs at a time to help support his family. One of his early jobs was working as a technician editing films in Manhattan, N.Y.  Vincent was known for his skills as a mechanic, and he operated auto repair garages in New York for several years. He also worked for New York's Metropolitan Transit Authority (MTA) and retired from the MTA in January 2001.
Vincent was a member of Mt. Hermon Baptist Church in the Bronx, N.Y. As a devoted church member, Vincent contributed his time and energy to support the church in every way possible, including serving as a deacon and singing in the choir. He was also a member of the Fraternal Order of Free Masons.
Vincent enjoyed travelling and made many return trips to St. Thomas to visit with friends and family, including spending time with his grandmother, Wilhelmina Farrington; uncles: Emile (Milo) Francis and Robert (Eddie) Francis; and aunt, Ruth Francis Shachove. He was particularly fond of visiting St. Thomas during Carnival.
Over the years, Vincent maintained long and enduring friendships with persons he met at church or work, or through other family members, including Rev. Benjamin Jones. He was devoted to his family and provided support and encouragement when they were in need. He maintained ties with his extended family and had close relationships with his uncles: Alphonso Francis (deceased) of Hempstead, N.Y., Fernando "Chi Chi" Francis (deceased) of Manhattan, N.Y., and Henry Francis (deceased) of Valley Stream, N.Y.
Vincent was known as a good cook and enjoyed preparing his special dishes for friends and family. He was a sports fan and his favorite football team was the New England Patriots.
Vincent was preceded in death by his mother, Claudia Roumo; father, Cecil (Big Cecil) Francis; brothers: Orlando Vanterpool, Louis Hodge, Victor Hodge and Cecil Francis.
Vincent is survived by his wife, Patricia of the Bronx, N.Y.; daughters: Michelle Mann of Hempstead, N.Y. and Deidre Francis of Washington D.C.; son and daughter-in-law: Gregory  and Tama Francis of Bowie, Md.;  daughter, Karizma Funnye; sons: Javier Funnye, Jason Funnye and Michael Funnye, all of the Bronx; step-daughter, Shene` Funnye of Plainfield, N.J.;  and grandchildren: Andre Mann,  Cherise Mann Vann, Harrison Francis, Kirby Francis, Tyler Francis and Xavier Francis.
He is also survived by great-grandchildren: Kayla Mann, Synii Mann, Alyssa St. Eloi, Christian St. Eloi, Zoey Vann and Charlie Vann; aunt, Aleta Chesterfield of St. Thomas, U.S. Virgin Islands; sister, Janice Richardson of Hopewell Junction, N.Y.; brother, Emmett Francis of Elmont, N.Y.; brother and sister-in-law: Roy and Joann Francis of Seattle, Wash.;  brother, Delano Francis of St. Thomas, U.S. Virgin Islands; sister-law, Michelle Smith of the Bronx, N.Y.; as well as numerous nieces, nephews, cousins and members of the Roumo, Francis, Hodge, Vanterpool, Chesterfield, Shachove and Luis families.
Vincent's spirit will live on in the hearts of all who loved him, and he will be missed. Due to the COVID-19 pandemic and public health mandates, a memorial service will be scheduled in the future when family and friends can gather to celebrate and remember Vincent's life.