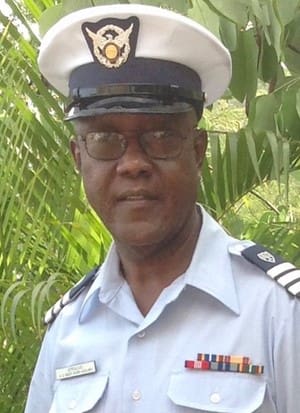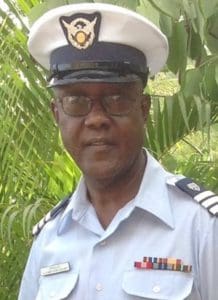 The family regrets to announce the passing of Malcolm Hilton Sprauve Sr., 69, who died peacefully on April 20 in Fort Lauderdale, Fla.
Malcolm was an active and proud member of the CAHS Class of 1969, retired police corporal with the VIPD (V.I. Police Department), member of the VIRPO (V.I. Retired Police Organization), marine captain and member of the V.I. Captains Association, Flotilla Commander of the U.S. Coast Guard Auxiliary Division 17-3, member of the St. John Taxi Association, and member of the Fredericks Family Reunion committee.
He was preceded in death by his father, Hilton Sprauve; mother, Virginia Lettsome-Sprauve; brothers: Tilford Sprauve and Godwin Sprauve; and his wife, Abigail Brooks-Sprauve.
He is survived by his daughters: Tiffany Sprauve-Leon and Tywanna Sprauve; sons: Capt. Malcolm H. Sprauve Jr. and Omar Sprauve; grandchildren: Capt. Jalanie Smith, Shukiou Sprauve, Jhukoi Leon, Shukoia Sprauve, Amir Sprauve and Melano Adams; sisters: Iris Sprauve-Venzen, Eugenie Sprauve-Dalmida, Theresa Sprauve-Worrell, Erlys Sprauve-Penn and Ecelma Sprauve; brothers: Aubrey Thomas and Colin Sprauve; aunt, Joan Sprauve-Ricci; uncles: Elroy Sprauve and Vernon Sprauve; and nephews: Dean Thomas Sr., Dale Thomas Sr., Dexter Thomas, Frank Worrell, Derrick Thomas, Richard Penn Jr., Dwight Thomas, Darcy Thomas Sr. and Curtis Penn.
He is also survived by nieces: Dr. Ingrid Worrell-Jackson, Eucil Worrell, Eileen Worrell-Mathurin, Denise Thomas, Dinah Thomas-Alford, Darlene Thomas, Kathlyn Worrell-George, Sharelle Dalmida-Francis, Laurice Penn-Gilead and Lornette Penn; mother-in-law, Gertrude Fredericks; son-in-law, Johney Leon; daughter-in-law, Shikima Jones-Sprauve; brothers-in-law: Richard Penn Sr., Bert Fredericks, Elvin Brooks, Eldred Brooks, Alberic Brooks and Aubrey Brooks; and sisters-in-law: Marjorie Sprauve, Jenice VanHeyningen, Deborah Brooks, Nuella Brooks, Alicia Brooks, Angela Brooks, Alda Brooks and his extra special sister-in-law, Daphne Brooks-Adams.
Other survivors include special cousins: Capt. Elmo Rabsatt, Capt. Elvis Smith, Capt. Ramon Kuntz, Capt. Calvin Thomas Sr., Capt. Clarence Lindo Sr., Antonio Rabsatt, Elvis Sprauve, Brenda Sprauve-Chavis, Clarice Sprauve, Nealia Sprauve, Alda Jacobs, Roslyn Jacobs, Renaldo Jacobs, Rehalio Jacobs and Jens Pickering; special friend, Julia James; and a host of relatives from the Sprauve, Lettsome, Skelton, Thomas, Turnbull, Boynes, Richards, O'Connor, Rabsatt, George, Smalls and Bastian families too numerous to mention.
First viewing will be held from 5-7 p.m., Thursday, May 14, at the Celestial Chapel – Dan Hurley Home for Funerals.
A second viewing will be held at 9 a.m., Friday, May 15, at Frank Powell Park in Cruz Bay, St. John.
The family is asking to kindly pay your respects and leave the viewing sites to allow others to pay their respects as well.
A private family service and burial will follow.
Normally, a funeral is an opportunity for the St. Thomas and St. John communities, family and friends to gather in support of one another. However, due to the global pandemic, Coronavirus (COVID-19) and public health mandates, gatherings at funeral cannot exceed 50 persons. Mask or facial coverings must always be worn.
Arrangements are under the care of Dan Hurley Home for Funerals and Cremation Center of St. Thomas, St. John and St. Croix.
Family and friends may offer their support by sharing a special memory or message by going to www.hurleydavisfuneralhome.com.