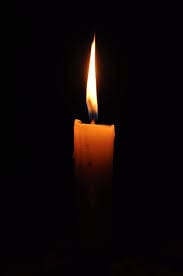 James E. Crites, president and CEO of Merchants Commercial Bank, on behalf of the board of directors and staff of the financial institution, extends condolences on the passing of well-known St. Thomas real estate developer James S. Armour this past Saturday to his wife, Gayle McLean Armour, sons, Gregory, Dana and David Armour, as well as his extended family and many friends.
Armour was originally from New York, was educated at Tufts University and Harvard Business School, and had developed various commercial projects in Palm Beach, Fla., including the Armour Building on Worth Avenue when he and his brothers, Robert and Edward Amour, sold it to the Trump Organization in the early 1970s and came to St. Thomas to invest in real estate.
"He spent almost 50 years constructing some of the territory's most noted real estate developments and was one of the original founders of Merchants Commercial Bank, as well as a director in the bank's formative years," Crites said.
"Jim's knowledge of the business community in the Virgin Islands and the challenges of real estate development was invaluable as a leading director on the bank's loan committee. He appreciated the tremendous need to provide local commercial financing coupled with personal service, which is a chief mission for the bank, the only U.S. Virgin Islands chartered bank in the territory," said Crites. "Armour brought a tremendous amount of knowledge to the table, having significant experience in real estate development throughout the territory including Secret Harbour Hotel, Tropaco Point, Mahogany Run Golf Course and residential subdivision, Greenhouse Restaurant, Sydney's Fancy, Mountain Top Resort, Havensight Executive Tower, Citibank Building, Royal Dane Mall and International Plaza on St. Thomas, and Orange Grove and Morningstar subdivisions on St. Croix."
Tom Bolt, Merchants Commercial Bank general counsel, served as counsel to Armour Enterprises, Armour's parent corporation, for over 25 years. "Jim was one of a kind, a great mentor and true mensch."
"He had the tremendous vision to enhance tourism on St. Thomas by establishing our first and only 18-hole golf course, Mahogany Run, designed by Tom Fazio, and which is known for its three-hole, Devil's Triangle," Bolt said.
"Jim was consistently paying it forward — giving back to our community, through developing public projects such as the revitalization of Trompeter Gade, establishing the first public restrooms in Charlotte Amalie at Emancipation Park, orchestrating the sale of the largest addition to Magens Bay Beach since its founding by Arthur Fairchild and developing Jeni's Hope, which is an affordable housing development in Estate Bovoni on St. Thomas. We need more Jim Armours today!" said Bolt.