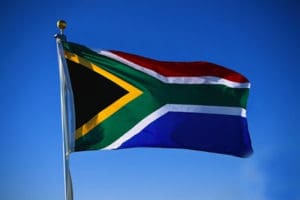 This year has already earned the title of "annus horribilis" with the world reeling from the ongoing COVID-19 pandemic, which has further cast a stark light on the inequities in the U.S. with communities of color being hardest hit in both infection and mortality. Of course, we know that under the blanket of this virus, domestic violence and child abuse insidiously rampages behind the closed doors of social distancing and shelter in place rules. And now with people scared, their livelihoods in shreds, the job market flaccid and tensions already high due to the ongoing assaults and killings of African Americans by police, the breaking point came in the form of George Floyd crying out for his mother as a squad of officers participated in his very public murder.
In writing this, I am saying nothing new, because only a hermit would not know of the public anger ranging from rallies and marches to opportunistic looting and property destruction, or the president forcing a peaceful protest to be cleared with tear gas for a bible photo op, and threatening U.S. citizens with military aggression to quell the First Amendment.
So, what do I have to add to the conversation?
I have a perspective of growing up as a white girl in Apartheid South Africa (SA), and in spite of my mother voting every four years for the SA Democratic Party, against the National Party that was the mastermind and perpetrator of Apartheid, I was raised in a white bubble, in a white neighborhood, going to a white school, where the only black people I encountered in my daily life were the folks who serviced my privileged white life.
When I went to my grandfather's farm on vacation, I would play with the laborers' children, stumbling through our limited shared vocabulary of English and Zulu, running and playing in the veld and around the sawmill together until it was home time, and they would return to their roughhewn small shacks and I'd trek up the hill to running water, flushing toilets and a soft bed. In hindsight, I wish that I had some innate instinct that this was all wrong, that the inequality was brutish and brutal. But I didn't.
I remember my embarrassment when my Oupa spoke harshly to an African employee in front of me, not recognizing the racial tones, but rather the elder's humiliation at being dressed down in front of the boss's granddaughter. It was excruciating, but only in that moment, without me having the capacity as a 9 or 10 year old to recognize the larger picture.
I remember the tires being burned in Soweto, black plumes of smoke coiling dark and oily, a mile high during the Soweto Student Uprising, (the government called them riots), when black students walked out of school in protest at the government insisting that Afrikaans be taught in their schools.
I have a vague memory of a dinner conversation about Steve Biko being killed in police custody, but no further explanation about the political system.
I remember hearing about the Rivonia Trial of 1963, where Mandela called the very court that was trying him and his comrades 'illegitimate,' only because my cousins lived in that suburb of Johannesburg.
I was very fortunate to go to a public (whites only being in apartheid) school in a fairly affluent Jewish area, and it was recognized that many Jewish South Africans were among the most liberal and anti-Apartheid whites. My political awakening came in Standard 8, in the form of Megan, a diminutive yet fierce history teacher who rejected the standard department of education textbook but asked our parents to purchase a text from the UK. She peeled back the layers of our 'by rote' learning, took us on a field trip into a bantustan (puppet 'independent' black areas within the borders of SA), where we met with anti-apartheid freedom leaders seeking a South Africa for all, and she spoke of Nelson Mandela, Oliver Tambo, Joe Slovo and more.
I came home and the dinner table arguments began. I knew of my mother's liberal voting activity but could not understand why politics were not discussed. My apolitical British colonial father, a product of his Caucasian entitled generation, seemed to not want to 'rock the boat' that afforded him economic security.
When I arrived at the University of Cape Town, I found my 'tribe,' my peers who were politically active and vocal in challenging the Apartheid Government. Our protests were peaceful, but the police's response to our freedom songs and sit-ins were not. And yet, even though I was threatened with harm when I challenged a policeman, his Alsatian barking in my face, his quirt (a long hard rubber whip nudged up my nostril with his threat of shoving it up into my brain), I was able to look him in the eye and ask how he was going to go home to his children that night, my white privilege allowing me to stare him down.
My personal childhood narrative serves as a signpost of regret of missed opportunities for my delayed development as a mindful ally to the black communities in South Africa.
My story is a cautionary tale to white parents on our islands, who seek to entirely protect their children from the 'evils of racism' by being color blind and raising color blind children, by not acknowledging and speaking to this historic uprising across the nation where largely young people take to the streets, look authority in the eye and loudly and collectively say, 'No More'!
I have a friend, Marya, in Austin, Texas, who has an 8-year-old son, who she acknowledges lives in a 'bubble' of white middle-class privilege. She and her husband sat down and spoke to J. about why there are protests across the USA right now; they explained ongoing police brutality towards black people, that within any group there are a few bad people, but that most police do try to 'protect and serve. They then also looked at ways that J. and his parents could work to make things better. He wrote a petition to share with friends and family, he wrote a letter to their local representative saying that 'justice must be served,' and they sent some money to George Floyd's family [at] a public fundraiser.
I implore you to use this difficult time when as a nation we must decide if as whites we will stand shoulder to shoulder with our brothers and sisters of color in the most meaningful way, which is surely to have the conversation of racial inequity with our children, and to check ourselves. Be it statements like 'driving while white' when you're pulled over for talking on your cell phone or not wearing a seat belt- "No, fool, you were breaking the law!" — to not understanding that saying "good morning" when entering the post office is a cultural norm.
There are age appropriate ways to bring up the conversation of acknowledging and celebrating difference. Many of us have families who have casually lived a stateside life of being the racial majority and only now as George Floyd is a tragic catalyst, (My God! How many lives lost at the hands of law enforcement officers for merely the 'crime' of being a black man?), for forcing us all to no longer shake our heads in sadness and then look the other way.
Don't waste the amazing gift that your choice to live on these beautiful islands has afforded your children, the gift of being a minority in a rich, vibrant black culture. Start the conversation with your child today, celebrating diversity is part of acknowledging the value of both difference and shared stories.
P.S. I shared this writing with my mother today, and she reminded me that my grandmother and a cousin of hers had been members of the Black Sash anti-apartheid movement in the 40s and 50s. She then went on to tell me of an anti-apartheid protest that she'd taken part in at college, when the dreadful President Verwoerd was coming to her college town, and she built a box to look like a coffin and wrote RIP Justice on the side, riding in the truck wearing a traditional Afrikaaner kappie (bonnet). The protestors were met with violence from the other pro-apartheid side and in her words, "we were roughed up." Why, I wonder, did it take her until 2020 for her to share her story with me?
Becoming Upended: Teaching and Learning about Race and Racism with Young Children
 Parent's Guide to Preventing and Responding to Prejudice – Teaching Tolerance
 How to Talk to Kids About Racism, Protests: An age-by-age guide
Web results: How do I talk to my kids about race and racism? – Parent Toolkit
Talking to kids about race – National Geographic
Editor's note: Pamela New, a 25-year USVI resident, is the Eco-Schools USVI coordinator. She practiced drama therapy in the United Kingdom before finding a new home on St. Thomas, and she worked for the NHS in the disability and challenging-needs field.