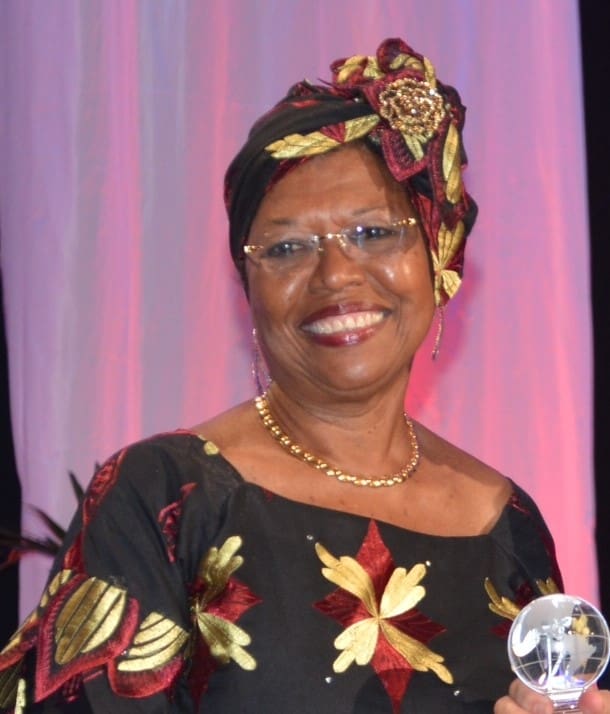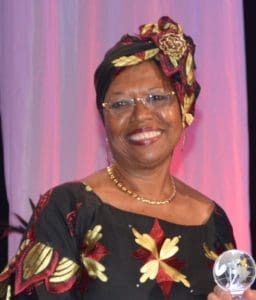 The Virgin Islands Medical Society and the VI Chapter of the American Academy of Family Physicians (AAFP) are saddened by events that culminated in national attention as the result of a "knee on the neck" of George Floyd for eight minutes and 46 seconds in Minneapolis on May 25, 2020.   Caught on camera and disseminated on social media, the world witnessed and reacted. The Band-Aid that was covering the festering wound of racism was ripped off. This incident is one of many that underscores the violence against people of color in our nation.
This endemic problem of racism erupted in the midst of the ongoing COVID-19 pandemic, shining a light on the inequity in healthcare.  Blacks are disproportionately dying from COVID-19, a fact blamed on poorer health among African Americans, an unfortunate and regrettable pattern for every leading cause of death – infant mortality, cancer, heart disease, and hypertension that has been noted for at least the past one hundred years.
What drives it? According to research by David Williams of Harvard University School of Public Health, in virtually every household in the World, the strongest predictors of poor health are income and education. He states, "African Americans have lower income than Whites. For every dollar, a White household receives, a Black household receives 59 cents and Latino households 72 cents.  Reportedly, the Black/White wealth data of 2018 is identical to the Black/White wealth data in 1978.  Wealth captures our assets. For every dollar of wealth, white households have, Black households have ten pennies, and Latino households have 12 pennies."  A major cause of poorer health in Blacks is often a result of income inequity-inability to pay for services. Covid-19 pandemic has added to this inequity with the increase in the number of Black and Latino populations unemployed.
As physicians, we took an oath to 'do no harm.'  We have pledged to treat whoever needs care regardless of who is the victim or the perpetrator and to do so equally.  Our care must be given fairly and without bias. That is our oath. We, therefore, cannot and should not let this moment pass to add our voices to the importance of the current crisis. We, too, believe that "Black lives Matter"!
As residents of the U.S. Virgin Islands, we have benefited from many who have protested before us – some of us still alive and active – who, as protestors, continue to exercise our constitutional right to assemble and speak publically in a peaceful and orderly manner.  Many say the actions in the 1960s were peaceful.  But, we know for we participated; it was only calm on one side.  The other side had dogs, and sticks, and guns, and the power of the law that was repeatedly used against us and harmed us physically and mentally.  But, out of that protest, greater protections for the right to vote and assemble were secured. The 1960s movement brought about change. And as a result, we in the U.S. Virgin Islands, a society of mostly people of color, can be thankful for that.  But it was a partial victory.  The struggle continues.  We still do not have the rights of other Americans; we still do not get adequate access to health care as other Americans; we still have health care laws, by example Medicaid, that restrict many of our citizens the opportunity to receive adequate health care. And yes, we are mostly a society of Black and Latino people that are treated differently.
Our Nation relies on the rule of law. But the law must be fairly applied and enforced. All citizens need to have laws that are administered equitably. Some may not see the intersection of the failures that we have in our society as a result of this moment.  But the intersection is there. Reforms must be introduced to treat all citizens with the same rule of law.
The VI Medical Society (VIMS) and the VI Chapter of the AAFP (VIAAFP) ask that these tragic events in our Nation shine a light that everyone should stand unified in the principle of equal justice for all. VIMS and VIAAAFP join the rest of the World in asking for equal justice not only from police brutality but from laws that treat citizens differently based on geography and race, resulting in inequities in income, health, education, as well as in safety.
What will you do?
Editor's note: Cora L.E. Christian, MD, MPH is the executive secretary/ treasurer of the Virgin Islands Medical Society and president of the VI Chapter of the American Academy of Family Physicians.