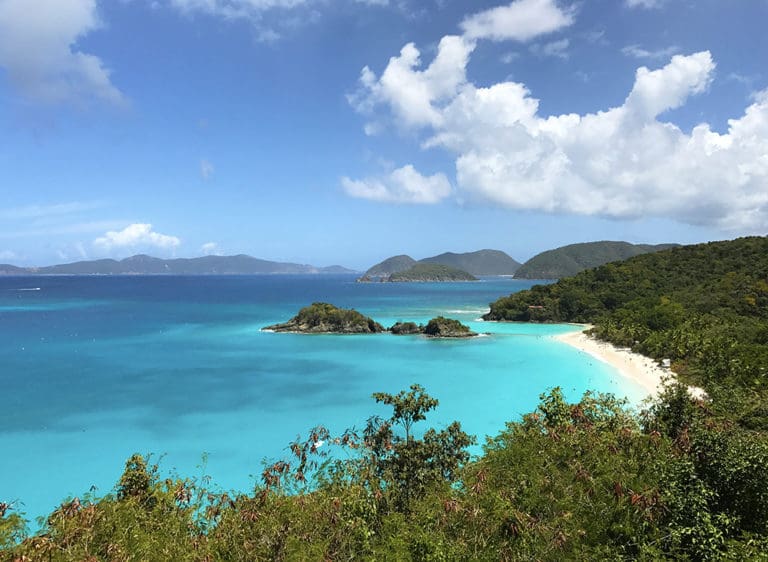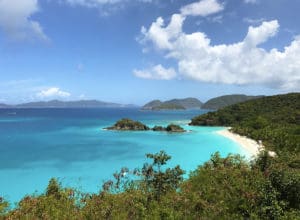 The Virgin Islands National Park on St. John is again offering special use permits for weddings, picnics and other activities at a variety of locations in the park. Weddings may be held at Peace Hill and Annaberg (40 persons maximum) and at Trunk Bay and other park beaches and pavilions (50 persons maximum). Picnics, BBQs and other gatherings may also be held at these beach locations.
Social distancing is strongly encouraged and is the responsibility of the permit holder. Where park facilities are used, permit holders are responsible for wiping down and cleaning surfaces (e.g., picnic tables and benches) when their activity is concluded.
Permit applications can be completed online (www.nps.gov/viis) and emailed to laurelly_richards@nps.gov  or printed and placed along with payment in the 'Iron Ranger' receptacle located near the flagpole at the Cruz Bay Visitor Center. Applications will be retrieved every Monday and Friday. For additional information about activities that require a permit, visit https://www.nps.gov/viis/planyourvisit/permitsandreservations.htm.
The health and safety of visitors, employees, volunteers and partners continues to be paramount. At Virgin Islands National Park, the operational approach is to examine each facility function and service provided to ensure those operations comply with current public health guidance, and they will be regularly monitored. The park continues to work closely with the National Public Service (NPS) Office of Public Health, using CDC guidance to ensure public and workspaces are safe and clean for everyone.
Park beaches, trails, restrooms and all park and monument waters are open. While these areas are accessible for visitors to enjoy, a return to full operations will continue to be phased in and services may be limited. When recreating, the public should follow local area health orders from the U.S. Virgin Islands Department of Public Health, practice "Leave No Trace" principles, avoid crowding and avoid high-risk outdoor activities. All park rules and regulations are in effect.
The CDC has offered guidance to help people recreating in parks and open spaces to prevent the spread of infectious diseases. The NPS will continue to monitor all park functions to ensure that visitors adhere to CDC guidance for mitigating risks associated with the transmission of COVID-19 and take any additional steps necessary to protect public health.
Details and updates on park operations will continue to be posted on the website at www.nps.gov/viis and on Facebook. Updates about NPS operations will be posted on www.nps.gov/coronavirus.