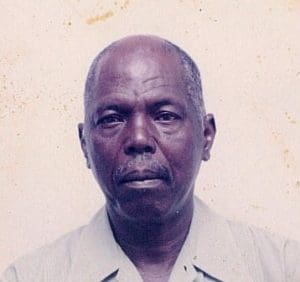 Roosevelt A. Lee, also known as "Raul," died June 8. He was 80 years old.
He was preceded in death by his parents: Rexford Lee Sr. and Beatrice Bolling Civil; brothers: Neville E. Lee and Rexford Lee Jr.; and sister, Aurelia Civil Bailey.
He is survived by his brothers: James Civil Jr. (N.Y.) and Victor Cornelius (Conn.); sisters: Marilyn Lee Gumbs (St. Thomas), Marion Lee O'Reilly (St. Croix), Louise James (St. Croix), Rosalia Sackey (St. Croix) and Pearline Sackey Boynes (Atlanta); and nephews: James and Kelvin Lee, Alfred O'Reilly Jr., Carl O'Reilly, Romy O'Reilly, Rashid Hendricks, Marvin Lawrence, Karim Williams, Raymond Boynes Jr. and Troy A. Ortiz.
He is also survived by nieces: Jacqualine Frett, Phorma Riley, Joycelyn Lee Bobb, Jaslyn Lee, Rhonda Beatrice Lee-Rich, Eunice Lee, Ramona King, Virginia Drate, Varian Gumbs, Chermaine V. O'Reilly, Kadesha Williams, N'Kenge Boynes, N'Kole Boynes, Rebecca Cornelius and Taniya Laurencin; sister-in-law, Mary Lee; brother-in-law, Amos Gumbs; special cousins: Karole Ovesen-McGregor, Jerilyn Ovesen-Bryan, Janice Bolling James, Ejnar Bolling Jr., Jane Bolling and Laurise Oliver; special friend, Curtis Williams; caretaker, Jean; as well as other relatives and friends too numerous to mention.
Funeral services will be held at 10 a.m., Thursday, June 25, at Frederiksted Cemetery. The family respectfully requests that attendees wear a face mask and adhere to the social distancing requirements.
Thank you for your blessings and prayers during this time.