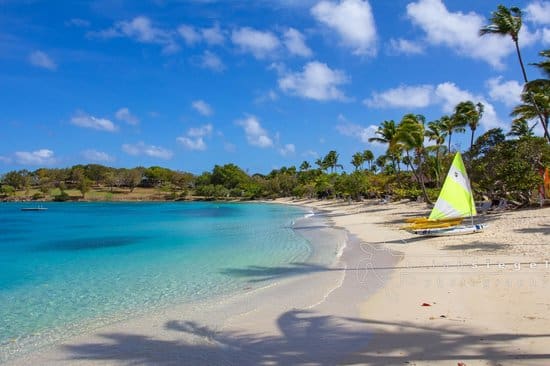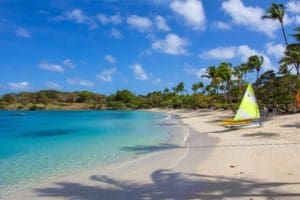 Caneel Bay Resort today announced that a new restaurant and beach bar, ZoZo's at Caneel Bay®, will open in the space previously occupied by the Beach Bar and Grill on Caneel Beach, St. John. The restaurant, owned and operated by acclaimed restaurateur John Ferrigno, is set to open its doors by Dec. 15.
The inventive, Italian-inspired menus and go-to classics such as Osso Bucco and homemade pasta made the original ZoZo's and ZoZo's Ristorante at the Sugar Mill destination restaurants for St. John visitors and locals alike. The devastating hurricanes of 2017 shuttered the restaurant at the Sugar Mill, which had been in operation since 2013. While maintaining the chic vibe of the Sugar Mill and original Cruz Bay ZoZo's that opened in 1999, the new concept will serve both lunch and dinner and have more beach-inspired offerings, accompanied by a wide selection of wines and cocktails.
Tables will be arranged throughout the Breezeway and upper Sunset Terrace, allowing plenty of room for social distancing and ensuring spectacular views for every diner.
Caneel Bay's Patrick Kidd, director of sales and marketing, said, "St. John has always been known as a destination which in addition to its world-class beaches, also offers an array of amazing culinary experiences. We are, therefore, overjoyed to be partnering with John Ferrigno once more. ZoZo's re-opening at Caneel Bay will be an incentive to bring more visitors to St. John and in doing so, support our local community. We see this as the next step towards the reopening of the resort itself."
John Ferrigno said, "We are so pleased for the opportunity to be back on our home island of St. John and especially at Caneel Bay. The ambiance of this resort is like nowhere else. Shortly, our website and Facebook page will be live, sharing more information about our plans. Most importantly, we hope to add to the revitalization of Caneel Bay Resort and the St. John economy."