The contract dispute involving electronic gaming machines in the U.S. Virgin Islands enters a new phase on Monday. That's when a federal judge has ordered the parties involved in a civil lawsuit to submit new written arguments supporting the breach of contract claims.
Renewed legal action in the case of Southland Gaming, Inc. vs. the Government of the Virgin Islands and VIGL Operations, LLC began with a July 28 order issued by District Court Judge Robert Molloy. Molloy took action after hearing from opposing parties in a status conference held on July 22.
The judge cited an April 10 ruling by former District Court Judge Curtis Gomez on a question central to the dispute. In his recent ruling, Molloy said the Gomez ruling did not go far enough to resolve complaints brought up by Southland when it sued the government in 2018.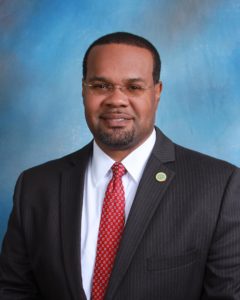 Southland Gaming is an entertainment company and supplier of electronic lottery terminals in the St. Thomas-St. John District. They filed suit against former Gov. Kenneth Mapp and VIGL on Dec. 18, 2018, after Mapp unveiled a plan to promote sports tourism through horse racing. Part of the plan for the Clinton-Phipps Racetrack on St. Thomas and the Randall "Doc" James Racetrack on St. Croix called for the installation of electronic slot machines in track clubhouses.
Lawyers representing Southland said the racino measure passed by Legislature and signed by Mapp violated the exclusivity clause in their contract to operate video lottery terminals in the northern district.
On April 10, Gomez ruled that there was no difference between video lottery terminals and electronic slot machines. The order alluded to further court action taking place with regard to other matters raised in the lawsuit.
On July 22, Molloy asked Southland representatives if all of their outstanding issues were resolved in the previous ruling. They said no. The judge also found that the government and VIGL were not told that Gomez would address the gaming machine matter prior to issuing the order. For those reasons, Molloy dismissed portions of the earlier ruling and asked for the submission of updated discovery memoranda from all sides by Aug. 3.
"The court will vacate that portion of its April 10, 2020, order finding a breach of contract an unconstitutional impairment of Southland's agreement with the Government of the Virgin Islands ["GVI"] … the parties were not given notice that the court would be ruling on the merits of Southland Gaming's claims," Molloy said.
The new order directs the parties to update discovery filings and to enter mediation no later than Sept. 4 in an effort to resolve their differences. They are also being ordered to attend a telephonic status conference with the judge on Sept. 9.
If mediation produces results, Molloy said the court may declare a resolution without sending it into a civil trial.