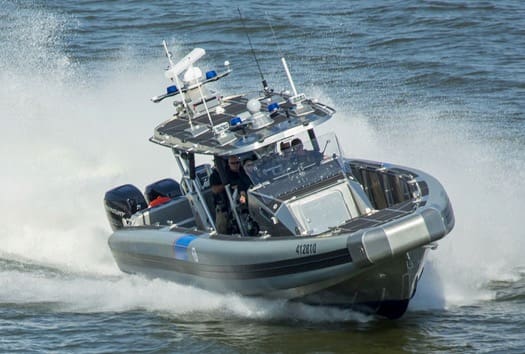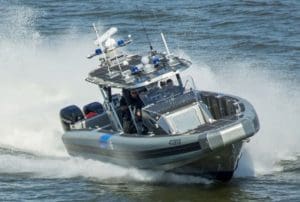 Three men from Puerto Rico were sentenced Wednesday in federal court on St. Thomas on charges relating to a stop at sea in which Customs officers seized more than a $1 million in cash.
Ashen Tirado Tapia, Jahniel Fuentes Robles and Abdiel Rivera Medina were sentenced for possession of cash onboard a vessel outfitted for smuggling, U.S. Attorney Gretchen Shappert announced.
District Court Judge Robert Molloy sentenced Tirado Tapia and Fuentes Robles to 34 months incarceration each, three years of supervised release and ordered each to forfeit $1.12 million to the United States and pay a $100 special assessment. Rivera Medina was sentenced to 30 months of incarceration, three years of supervised release and ordered to pay a special assessment of $100.
According to court documents filed in this case, at about 1:26 a.m. on Sept. 17, 2019, the defendants, Tirado Tapia, Fuentes Robles and Rivera Medina were onboard a 25-foot center console vessel traveling with no navigation lights near the western portion of St. Thomas. A Coastal Interceptor vessel from Customs Border Patrol Air and Marine on St. Thomas responded in an attempt to contact the vessel. When the vessel activated blue lights and sirens to initiate a stop, the boat and its occupants increased their speed, forcing the agents to fire several warning shots and eventually disabling rounds into the motor.
The report said that during the pursuit agents saw Fuentes Robles and Rivera Medina toss a black duffel bag and GPS overboard. Agents identified defendant Tirado Tapia as the boat's captain. After Customs stopped the vessel, agents boarded and detained all three individuals. AMO agents returned to where they had seen the defendants throwing something overboard and recovered a GPS unit and the black duffel bag in the water.
The duffel bag contained $1.12 million in U.S. currency, authorities said.
This case was investigated by the Homeland Security Investigations and Customs Border Patrol Air and Marine. It was prosecuted by Assistant U.S. Attorney Juan Albino.