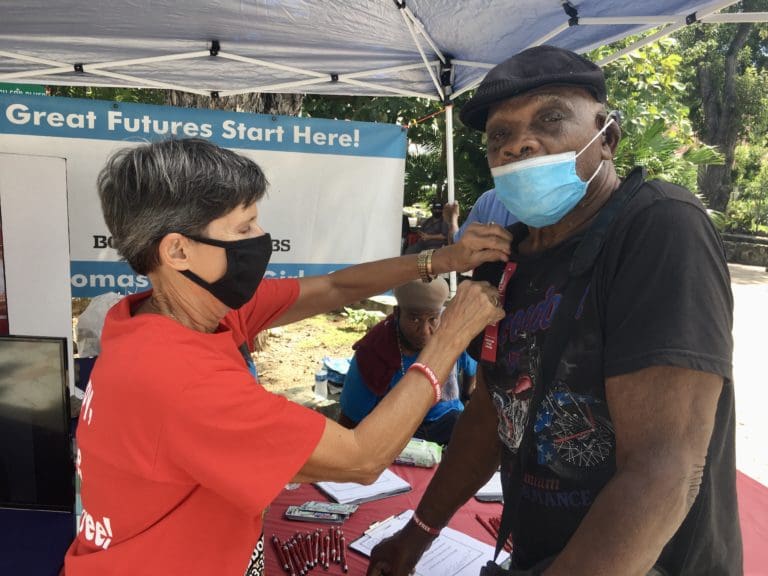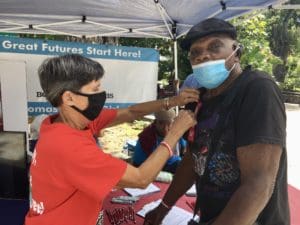 Law enforcement officers and youth advocates were in Franklin Powell Sr. Park in Cruz Bay on Thursday, collecting signatures and pinning red ribbons on passersby who pledge to be drug-free.
Police Capt. Sandra Colbourne was one of a dozen people handing out information and promoting activities that include caravans on St. Thomas and St. John scheduled for Friday. "Come, make a poster, bring a banner and blow your horn," she said.
Poster and essay contests are now underway, with Chromebooks being awarded as prizes for the best entries in the elementary, junior high and secondary levels.
Colbourne said she's reactivating "Bush Tea with a Cop," a monthly informal gathering to give the public a chance to chat with a police officer. "It takes a whole village to deal with community problems," she said. "We have great ideas, but we need people to make them happen."
Colbourne said, "Tell anyone who wants to be a part of this to call me at 340-244-6539."