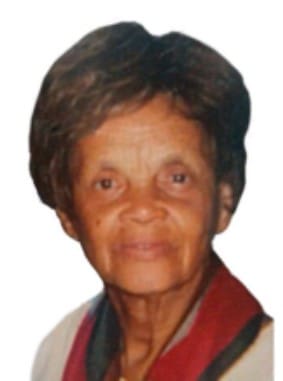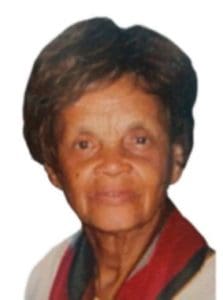 Hannah Carty-Laws died on Oct. 11. Hannah Carty Laws was a nurse for more than 50 years, and she dutifully served in this capacity on the islands of Anguilla, St. Kitts and St. Thomas, where she cared for her patients with much love and compassion.
She is survived by her sons: Henry Laws, Ernest Laws and Samuel Laws; daughters: Cathrine Laws Brown, Jeanne Laws Jingles and Selene Laws Jones; stepdaughters: Dahlia Laws Mathews and Avril Laws Carter; sons-in-law: Eugene Brown Jr., Donald Jingles and Dr. Ralph Jones; daughters-in-law: Jane Laws, Yolanda Laws and Allison Laws; and grandchildren: Mercer Lewis Laws Sr., Ashley and Brianna Brown, Amythest Laws-Mroz, Tanya Laws, Jada Laws and Alia Laws.
She is also survived by great-grandchild, Mercer Lewis Laws Jr.; brothers: Marmion Carty, Amos Carty, Maxwell Carty and Joseph Carty; sisters: Precious Carty and Roslin Vanterpool; special nieces: Deborah Carty Lewis and Kimalee Vanterpool-Emmanuel; and nieces, nephews, cousins, friends and church family too numerous to mention.
Other survivors include extended family: Lisa Donastorg, Eilene Nesbitt, Edris Laws and family (St. Kitts), Gloria Wilkin and family (St. Kitts) and Phillip family (Anguilla); and special friends, Sylvia Rogers, Rolando Roper, Margaret Vaughn, Yvonne Liburd and family (St. Kitts), Kyle King-Reynolds, Peter Sheridan, Orville Webster, Barry Badnock, Maria Charles-Henry, Glenn, Althea and Diedra Hodge, Ronald Liburd Sr. and Olive Lake.
The first viewing will be held from 3-5 p.m., Saturday, Nov. 7, at Turnbull's Funeral Home and Crematory Services. Funeral services will follow on Sunday, Nov. 8, at Shiloh Seventh-day Adventist Church. The viewing will be from 9 a.m. to 10 a.m., and the service will be from 10 a.m. to 11:45 a.m. Interment will be at Eastern Cemetery.
Due to the COVID-19 pandemic and public mandates, face masks and facial coverings must be worn at all gatherings. For the benefit of family members, supporters and well-wishers who will not be able to attend the service, it will be livestreamed on Turnbull's Funeral Home Facebook page.