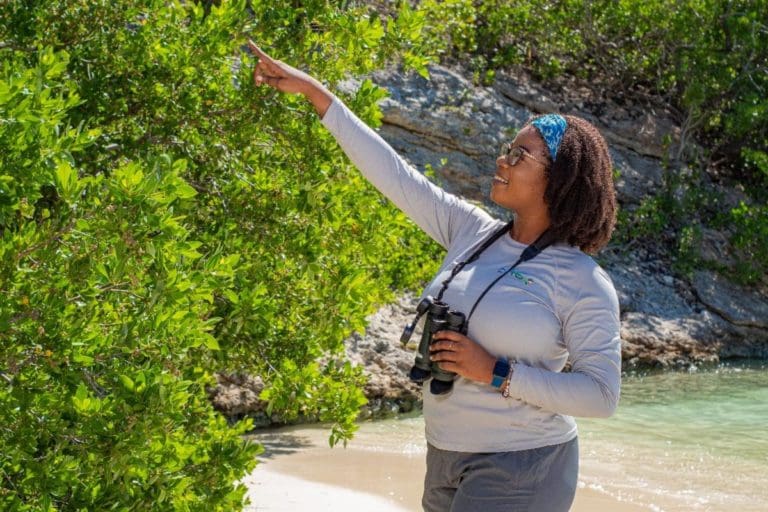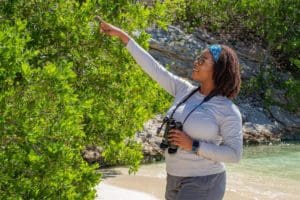 The Advisory Committee of the Euan P. McFarlane Environmental Leadership Award of the Community Foundation of the Virgin Islands has selected Shanna Challenger of St. John's, Antigua, and Amira Odeh of Bayamon, Puerto Rico, for receipt of the 2020 McFarlane Award, in recognition of their important work as dedicated and passionate environmentalists. The two were selected from a field of seven nominations that also included individuals from St. Lucia and the U.S. Virgin Islands.
"The nominations this year collectively represented an exceptional pool of talent and accomplishments, particularly noteworthy this year as we changed the age requirements with an emphasis on younger leaders," said review committee member Judith Towle. "Interestingly, all nominees save one were women, pointing, we believe, to a reality increasingly evident in the region that intelligent, educated and committed young women are assuming a more resilient leadership role in the environmental field," she said.
The recipients are recognized as individuals who have applied themselves to the preservation of the natural or built environment in the insular Caribbean and whose career or avocation demonstrates an appreciation of and support for the advancement of environmental stewardship and balanced development in the Caribbean.
Challenger currently serves as coordinator of the Offshore Islands Conservation Programme for Antigua's largest environmental NGO, the Environmental Awareness Group. Her work there has focused on invasive species removal and endangered species population recovery on Antigua's offshore islands, along with the restoration of Redondo Island and transforming it into a protected area.
Much of her passion and commitment is focused on increasing environmental awareness and popularizing environmental protection initiatives. Challenger holds a Master's of Science in Conservation Biology and is the recipient of the prestigious Chevening Scholarship by the UK Foreign and Commonwealth Office.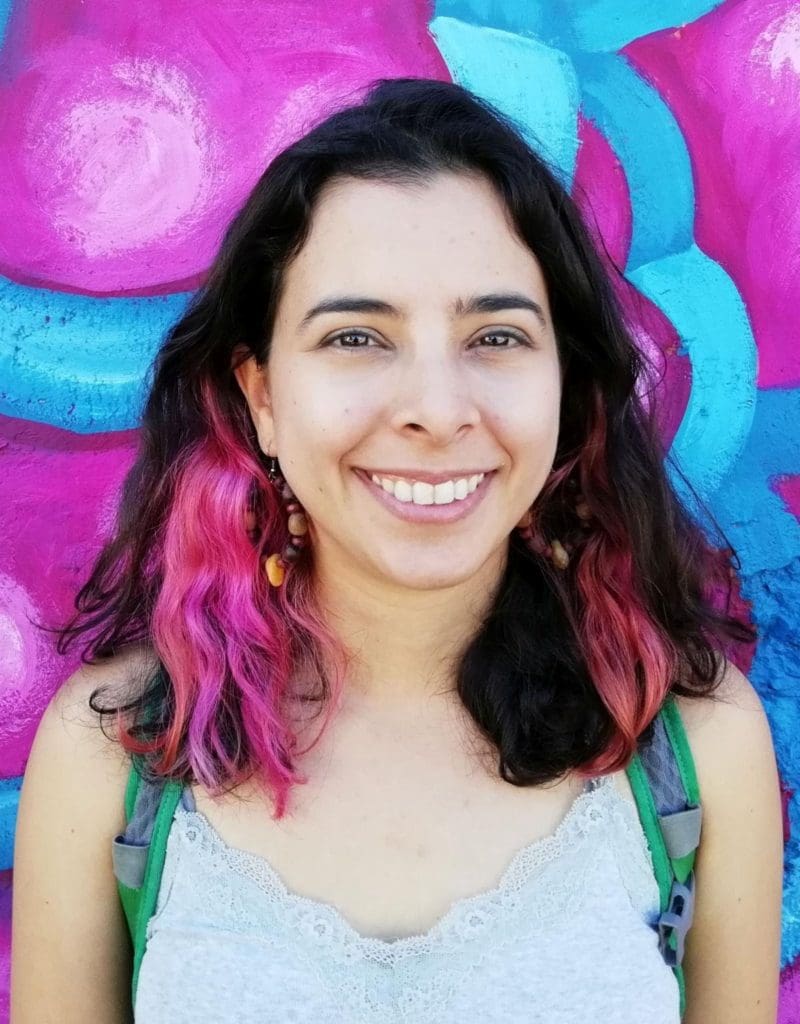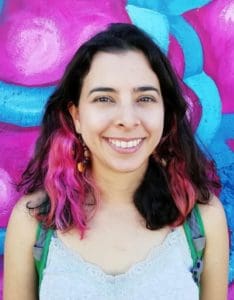 Odeh is a geographer and water resource specialist by training. Her leadership in the field has focused on community development, environmental outreach and mobilization of youth on behalf of the environment. While at the University of Puerto Rico, Odeh organized a successful campaign to eliminate single-use plastic bottled water on the campus and created a more accessible source of free and clean drinking water.
She is currently leading the Caribbean Youth Environment Network chapter in Puerto Rico, which has concentrated on reforestation since the 2017 hurricanes. The project includes the building of fruit tree parks across the island, an initiative that also addresses the issue of food insecurity.
The Euan P. McFarlane Award was established in 1987 to recognize individuals demonstrating initiative, resourcefulness and leadership in promoting conservation and enhancement of the environment in the insular Caribbean. Endowment funding for the award was provided by the late businessman and conservationist Laurance S. Rockefeller, and the program was initially administered by Island Resources Foundation from 1987-2014. The McFarlane Leadership Award is now managed by the Community Foundation of the Virgin Islands as part of its program of support to youth, learning, family support and the environment.