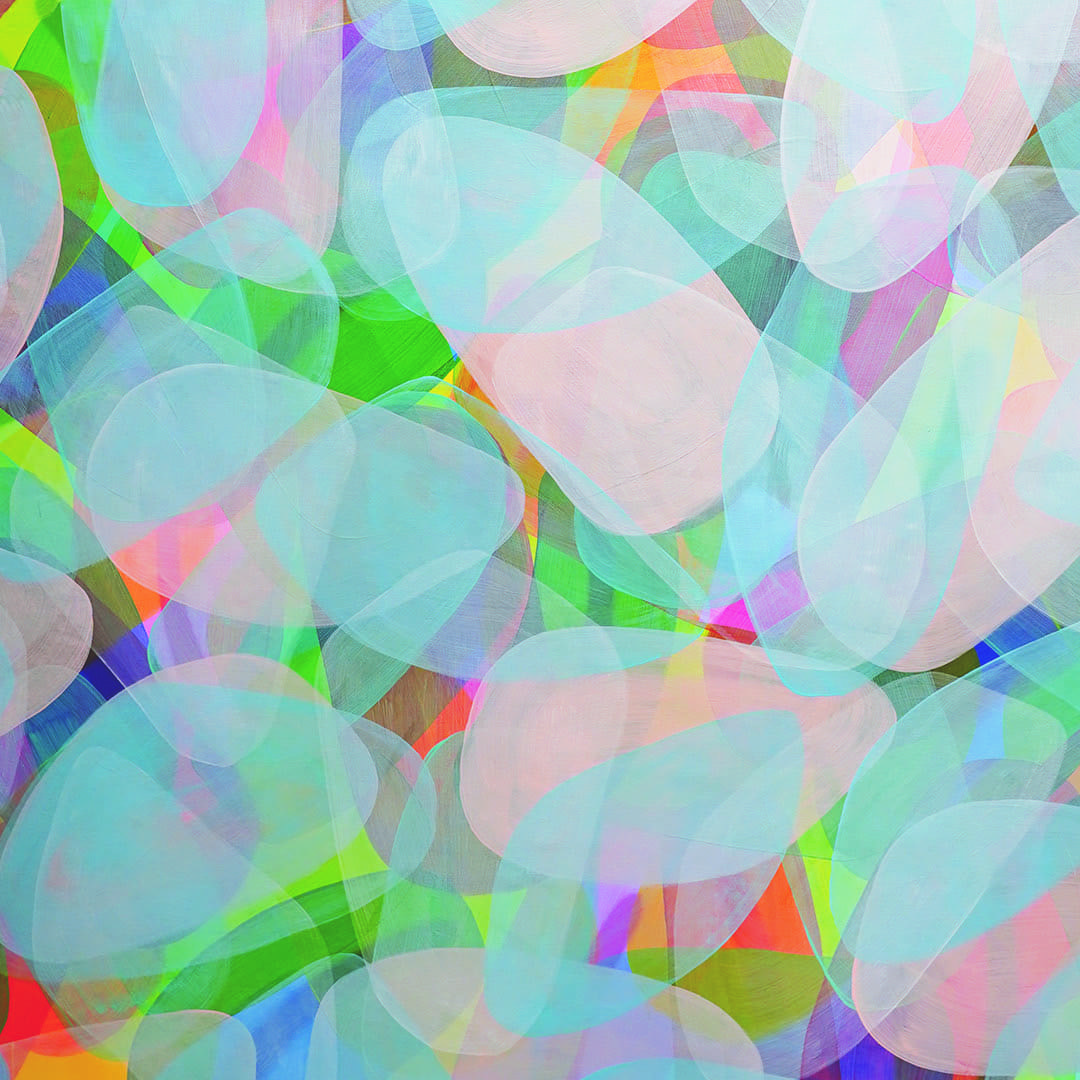 81C is honored to announce the full-scale gallery exhibition "ANTILLANO" by Puerto Rico-based artist Juan Carlos Amador, with a celebration event taking place on Saturday, April 3, 7 p.m. to midnight. The show features colorful abstract works by a major emerging talent.
Notes on the color and movement in the work of Juan Carlos Amador: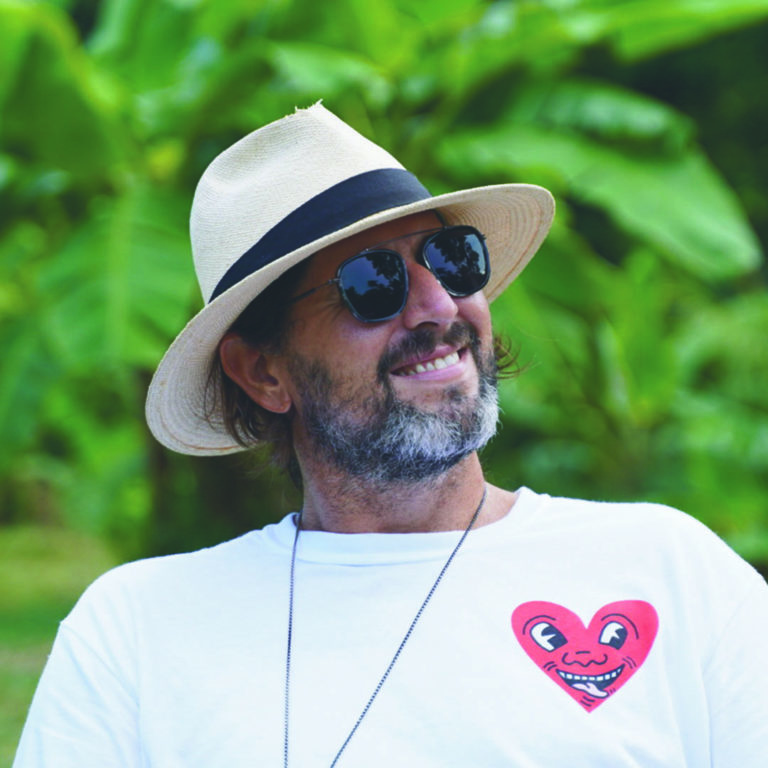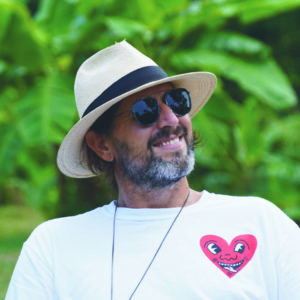 Juan Carlos Amador is the son of archipelagos, island nations, former colonies and eternal colonies. An Antillean, he is a citizen of the Caribbean Sea. Amador grew up by the sea, a surfer, where changes in color, light and movement are in constant evolution. Nature is his muse. But his endgame is an abstraction. He employs color dabs, aerosol paint, Pointillism, smudges from oil bars and frottage to get there. In some paintings, charcoal lines are visible. They delineate imaginary boundaries and points of convergence between color and movement. Amador keeps figurative concerns on lockdown, hidden in the background of his paintings. Oddly enough, his process begins with what seems to be graffiti calligraphy, lines and curves reminiscent of pathways in a map leading to a surfers beach.
I've had the opportunity to see some of these underpaintings firsthand, and they evoke Joan Mitchell's action paintings or drips a'la Pollock. Once the underpainting has been resolved, he adds layers. Some painterly lines lay flat on the canvas while others protrude slightly from their surfaces like frosting on a cake. – Pedro Vélez
"Juan Carlos Amador places a creative emphasis on the concept of color. The Puerto Rican artist revives the neoimpressionist painting methods of divisionism with his contemporary paintings. His recent large-scale abstractions exhibit his unique divisionist style and focus on optical combinations of color. His paintings differ from the application of small dabs of pure color to large patches of light-washed pigments in organic shapes onto the canvas. Amador layers these translucent colors over each other as a means to create a medley of different hues. The viewer's appreciation of the works is based on their individual and biological capacity to perceive color instantly and interpret it introspectively. Unburdened by a specific narrative or message, the artwork is consequently polysemantic; It depends on the intrinsic meaning and comprehension of each spectator." – Christina Grace Roig
Event details: Juan Carlos Amador "ANTILLANO" Art exhibition opening party; Saturday, April 3, 7 p.m. to midnight.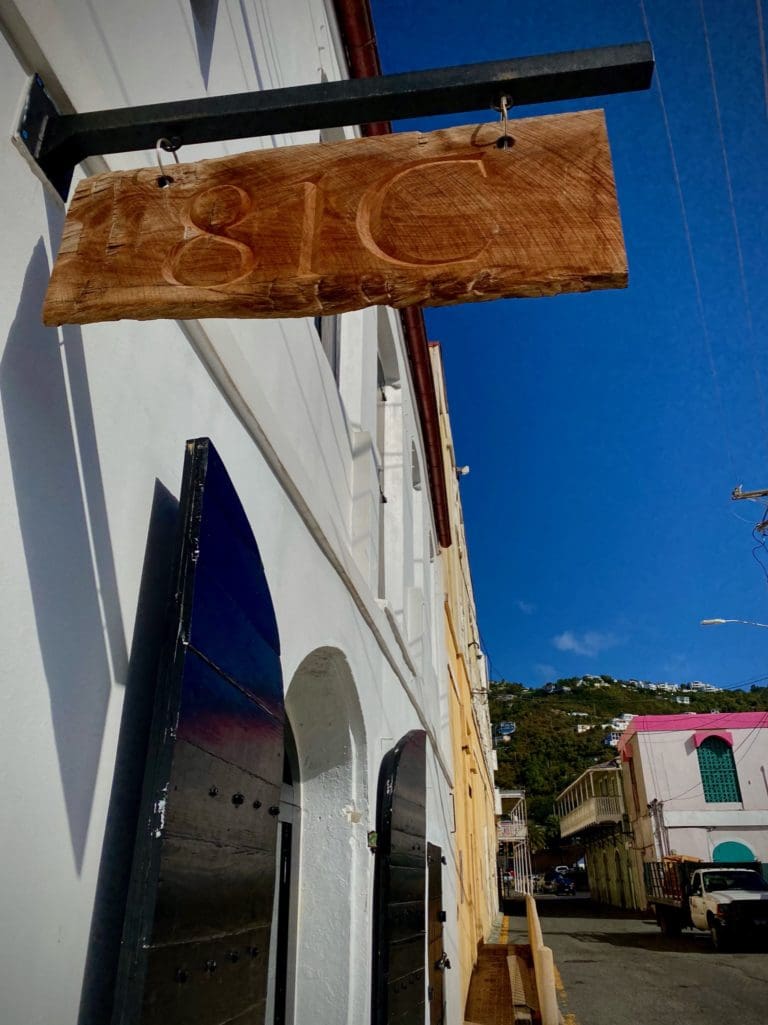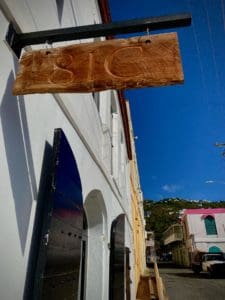 Location: 81C – Downtown Charlotte Amalie. Strand Gade between waterfront and Market Square. Right around the corner from Moe's Grocery on the waterfront. Visit www.81CVI.com for a map link, or google 81C Virgin Islands on Instagram @81CVI or Facebook @81CVI.
Parking and COVID info: PARK ON WATERFRONT. COVID-19 capacity regulations will be observed. Face masks are required to enter the event.
About 81C: 81C is a newly opened event venue in historic downtown featuring a pop-up event space and art gallery. The space is available for private and public event rentals. 81C was launched by entrepreneur Zack Zook after several years of renovation and restoration to the (circa 1810) building located at 81C Kronprindsens Gade. Artist Shansi Miller was featured at their opening launch event in October 2020. In January 2021 81C hosted an abstract works show by artist and 81C operator Augustin Kelvin Holder. In 2021 81C will expand operations to include a "hurricane season artist in residence program" and launch a boutique hotel Airbnb component, featuring an upper-level historic grand residence complete with a library and lounge, also serving as additional event space. 81C currently hosts weekly "salon" social hour events each Wednesday and Sunday.