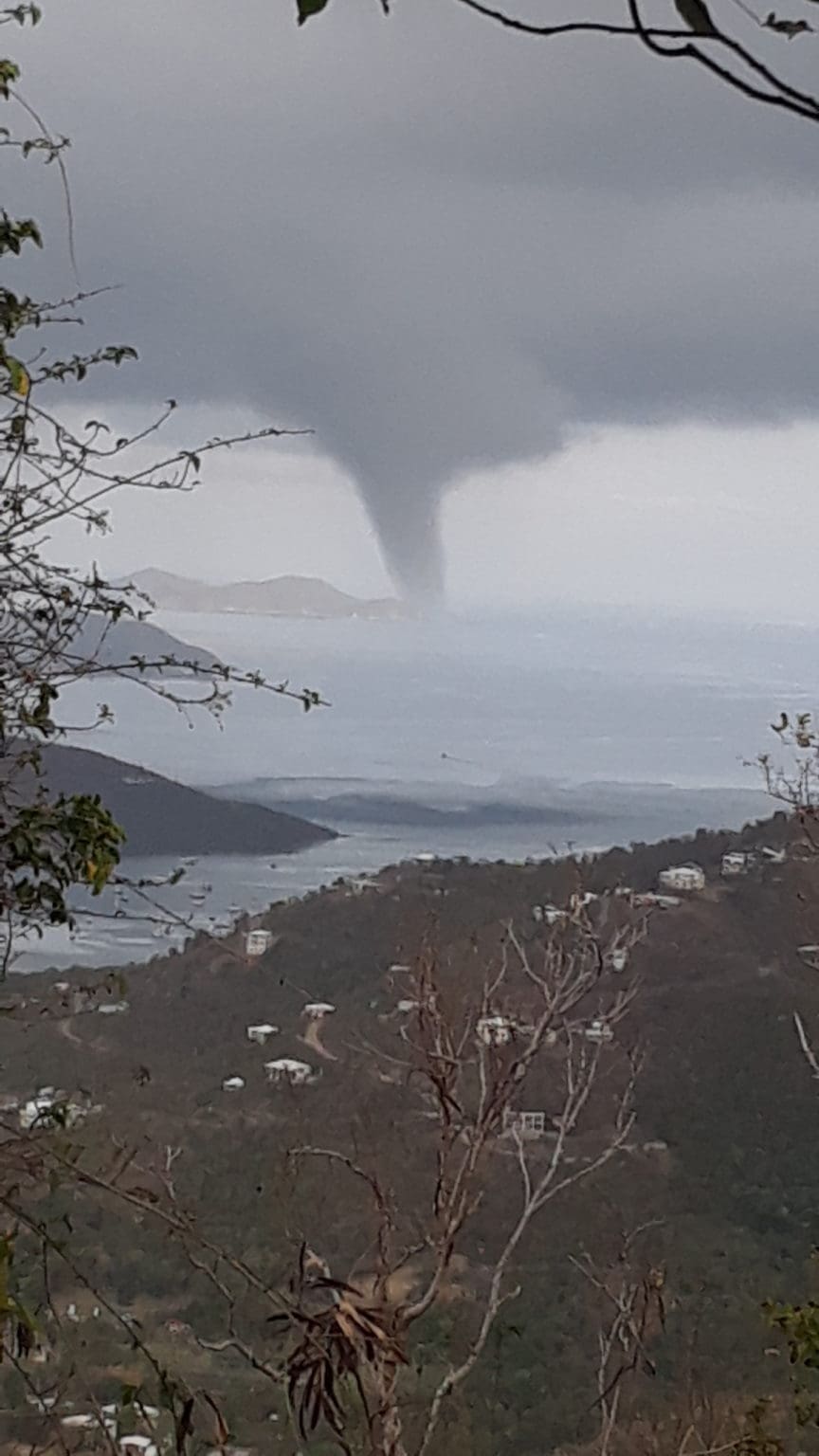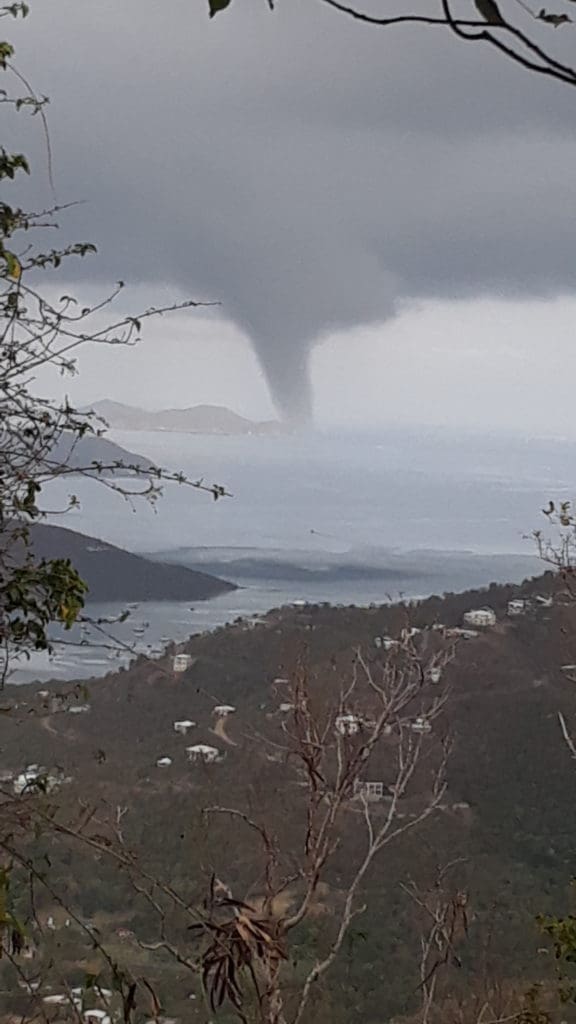 Coral Bay residents were astonished to see a waterspout develop and touch down in close proximity to dozens of boats anchored in Coral Bay harbor around 4 p.m. on Tuesday.
"In the past, I have seen waterspouts far away in the ocean, but this one was especially spectacular because it was so close to land," said St. John resident Kourtney Donohue. "It was clear out, so you could see it from the top of the cloud to the bottom where it met the bay and created a whirlpool."
"The way waterspouts work is they come down from the clouds and up from the water," said Coral Bay resident Sharon Coldren. "People at the Lime Out [a floating restaurant in Coral Bay] could see the water rising up around them, and from where we were in the hills, we could see the waterspout coming down. I'm not sure they ever touched each other. It was a fascinating phenomenon."
The sound of falling water and rain generated by the waterspout could be clearly heard on video footage posted on Facebook.
"It was amazing, and a little bit scary," said Leslie McKibben, who shared her video with the Source.
There were no reports of damage or injuries from the waterspout.