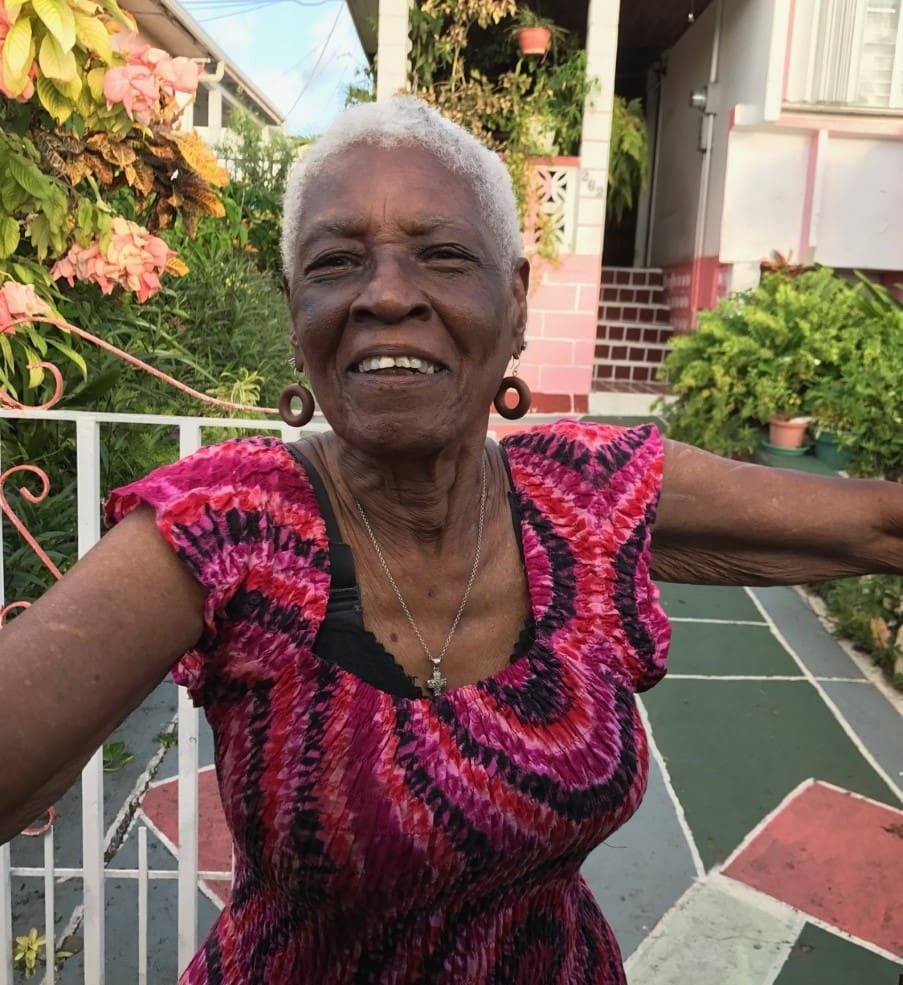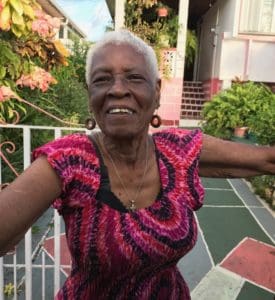 Christine Agatha Christian-Gilmore, our matriarch, died on Easter Sunday morning, April 4. She was 95 years breathed!
She was preceded in death by her parents: Theresita Edwards-Petersen and Clement Joecephus Christian; sisters: Maude Peronneau, Ann Simmonds, Merle Drummond, Maude Petersen, Lynette McRae and Jeanne Williams; sisters-in-law in soul: Helen Jackson, Joan Burton, Janet George and Mabel Henderson; brothers: Bernell Isaacs, Ossie Edwards, Lionel Petersen Jr. and Roy Petersen; nieces: Louise Isaacs-Smith and Teresa Petersen; nephews: Anthony Simmonds, Conrad Gaskin, Jaloni Kayode McRae, Bobby Drummond and Lionel Robert Petersen Jr. ; and brothers-in-law: Conrad Gus Gaskin and Ronnie Peronneau.
She is survived by her sons: Rodney Christian-Gilmore (wife: Donna-Marie Edwards-Simmons Christian-Gilmore) and Loren Antonio Daniel (fiance: Alfreda Glover); granddaughter: Ijnanya Yasmeen Norwood Gilmore Thrower; devoted daughter, Desiree Daniel; grandsons: Benard Williams and Loren Antonio Daniel II; great-grandson: King-Kevin Thrower; godchildren: Brigitte Jackson-Cates, Lisa Varella, Marion Burton, Edmond Burton, Kevis George Toraya and Sigrid Nicolas; sisters: Eileen Christian-Thomas, Dr. Frances Christian-Gaskin, Claire Christian-Harris and Marlienne Christian; and sisters-in-law: Dolores Osborne-Petersen and Jane Edwards.
She is also survived by savior sister, Aquita Sarauw; sister/cousin/mother/ daughter/ doctor/all: Donna-Marie Christian Christensen; brother: Clement Joecephus Christian; brothers-in-law: Major Thomas, Jesse Harris and Bobby Drummond; brother-in-sanctity, Lawrence Sarauw: nieces: Dion, Lisa, Kyira, Merlene, Trace', Carolyn, Cherie, Hillary, Melisa, Tiffany, Leslie and Rasheda; and nephews: Mark, Jordan, Roy, Lionel, Troy, Gilberto, Ricardo, Roberto, Tony, Corey, Kamal, Chad, Kamau, Rahsaan and Isaiah and Robert.
Other survivors include grand and great nieces and nephews: Sonia, Lydia, Omar, Roy Jr. Lais, Layla, Amir, Aaliyah, Deirdre, Andrea, Jenna, Malissa, Ayana, Ayden, Amari, Asher, Alexander, Ryann, Simona, Ausar, Amir, Taylor, Shane, Taya, Koraun, Tamar, Makai, Nia, Sophia, Nasir, Ni'Azjah-Lee, N'Deya Alyea, N'Qia-Denise, Thaddeus, Phinneas, Soleil, Brianna, Troy II, Conrad III, Kayla and Nakesha; and fantastic, fascinating, steadfast friends: Monroe Clendenen, Olivette Francis, Marian Motta, Desmond/Monica/Gerrard Emmanuel, Mary Gonzalez, Nina Boston, Ivan Butcher, Daisy Lafond, Elsa Boyce, Louise Hansen, Vivian Nielsen, Mavis Hennessey, Bonnie Mingo and Sybil Simmonds; as well as other relatives too numerous to mention.
The family requests that those in attendance wear festive colors.
The Celebration of Life service will be held on Wednesday, April 21, at St. Ann's Catholic Church. The viewing will be held at 9 a.m. with the service beginning at 10 a.m. Interment will follow at Kingshill Cemetery.
Due to the COVID-19 pandemic and public health regulations, masks and facial coverings must be worn at all times.