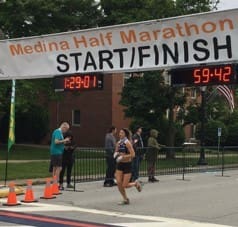 The VI Track and Field Federation (VITFF) has announced that Bridget Klein won a silver medal at the 7th Annual Summa Health Medina Half Marathon and 5K event that took place on Saturday, May 29, in Medina, Ohio. Klein is the head coach of the Jolly Rogers Track Club. In very chilly climate, she ran a time of 1 hour 29 minutes 1 second. Klein came in second among females and 13th overall among 611 participants.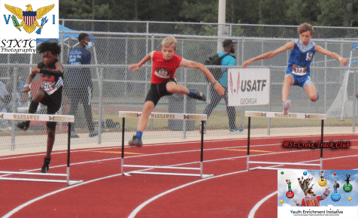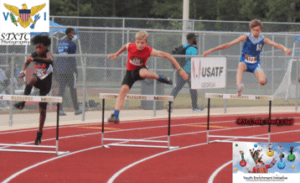 Maia Campbell set a VI National record in the shot put with a put of 16.74 meters while qualifying to attend the NCAA National Outdoor Track and Field Championships to be held from June 9-12 at Hayward Field in Eugene, Oregon.
Eduardo Garcia broke his own VI National record in the 10K with a time of 29 minutes 18.25 sec. Garcia competed at the Portland Twilight Festival in Portland, Oregon.
Virgin Islands youth and junior records were achieved by several athletes. Joshua TeWinkle set a VI Boys Youth record in the 100m hurdles in a time of 17.78; he was three tenth of a second off his own VI 200m hurdles record of 30.60 sec.
Akyra Joseph set the Virgin Islands Girls 200m hurdles youth record with a time of 30.50 seconds.
Michelle Smith set a Virgin Islands Girls Youth record in the 100m hurdles in a time of 15.58 seconds.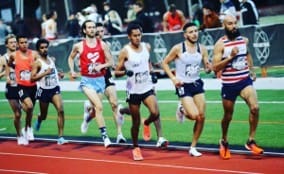 In addition, Ariana Edgar set a Virgin Islands Girls Youth record in shot put with a throw 11.47m.
Local Track and Field Meets Continue
VITFF will host the VI National Track and Field Championships on Saturday, June 5, and it is also designated as an AAU Regional qualifier. Senior athletes: Laverne Jones-Ferrette, Wanetta Kirby, Nia Jack, and Yashira Rhymer-Stuart are scheduled to compete in the 100m or the high jump at the St. Croix Educational Complex High School Track and Field facility. Competition will start at 7:30 a.m. with the 3000m.
Only registered competitors, volunteers, and coaches are allowed in the Track and Field facilities. Spectators can view from their vehicles outside the facility.