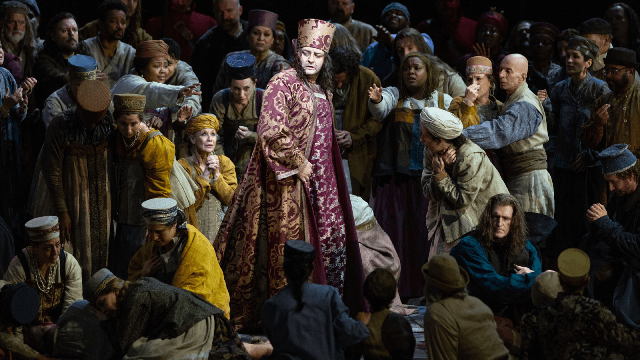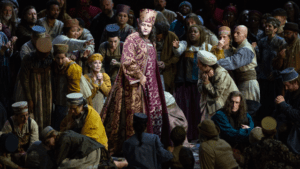 The Forum will present the Met Opera's "Boris Godunov" composed by Modest Mussorgsky Live in HD for an in-person audience at Prior-Jollek Hall on the Antilles Campus, St. Thomas. It will be broadcast at 7 p.m., Thursday, Oct. 28.
The title role of Boris Godunov will be performed by René Pape. Other cast members are:
Grigory – David Butt Philip
Shuisky – Maxim Paster
Shchelkalov – Aleksey Bogdanov
Pimen – Ain Anger
Varlaam – Ryan Speedo Green
Bass René Pape, the world's reigning Boris, reprises his overwhelming portrayal of the tortured tsar caught between grasping ambition and crippling paranoia. Sebastian Weigle will conduct Mussorgsky's masterwork, a pillar of the Russian repertoire, in its original 1869 version. The opera runs two-and-a-quarter hours with no intermission. Stephen Wadsworth's affecting production poignantly captures the hope and suffering of the Russian people as well as the tsar himself.
This production is a gift of Karen and Kevin Kennedy, Mr. and Mrs. Howard Solomon, and Mr. and Mrs. Wilmer J. Thomas Jr.
Before the performance at 6 p.m., the Courtyard will be open offering small meals, wine, beverages and desserts from Amalia Café.
At 7 p.m. the Met Opera Live in HD will begin. The opera is sung in Russian; title languages will be displayed.