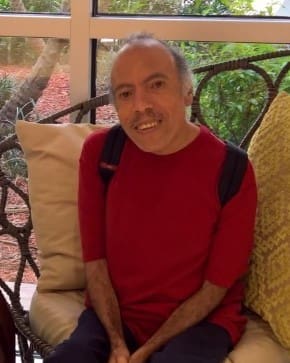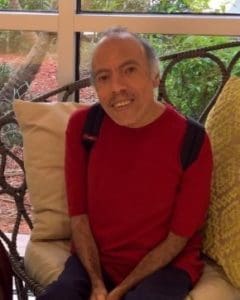 Eddie Gautier of Estate Two Williams died on Oct. 20. He was 54 years old.
He is survived by his brothers: Fernando Camacho Sr., Julio, Angel Luis and George Gautier; brothers-in-law: Stanley Jacobs, Butch Brannigan, Jose Parrilla and Felix Garcia; sisters: Miguelina Gautier-Parrilla and Rose Mary Gautier; sisters-in-law: Ana Maria Camacho, and Justina, Jenny and Mireya Gautier; aunt, Guillermina Gautier-Figueroa; uncle, Alfonso "Guison" Correa; and special niece and caregiver, Ivy Lynn Gautier-James.
He is also survived by nieces: Marie Gautier-Hennemann, Nancy Paulino, Elizabeth Erarte, Diana and Erica Rivera, Erika Camacho-Duran, Yakara, Magnolia, Alba Nydia, Vanessa, Aisa Camille, Janitzi and Rachel Gautier; and nephews: Duane Brannigan, Jeffrey Centeno, Carlos Rivera, Fernando Jr., Efrain, Gilberto and Julio Camacho, Miguel and George Jr., Michael, Daniel, Geormi Omar and Aramis Gautier.
Other survivors include great nieces: Elsie and Lizbeth Erarte, Jessica Garcia, Rufina and Michelle Paulino, Artemah and Nazarie Woods, Bianca Joseph, Netanya Brannigan, Tatiana Gautier Garcia, Desteny and Faith Sweeny, Shakeema and Deshyra Richmond; great nephews: Mark Roebuck, Jahzeel James, Jaydon Lopez, Miguel and Eric Hennemann, Justin Barnes, Shakeem Richmond, John Joseph, Domingo, Anthony and Erickson Erarte, Luis Daniel Munoz, Rufino Paulino and Eddie Castillo; as well as other relatives and friends too numerous to mention.
The family appreciates your support and condolences. A private service and burial will be held. Your understanding is greatly appreciated.
Due to the COVID-19 pandemic and public health regulations, all attendees must wear a mask and adhere to social distancing guidelines.