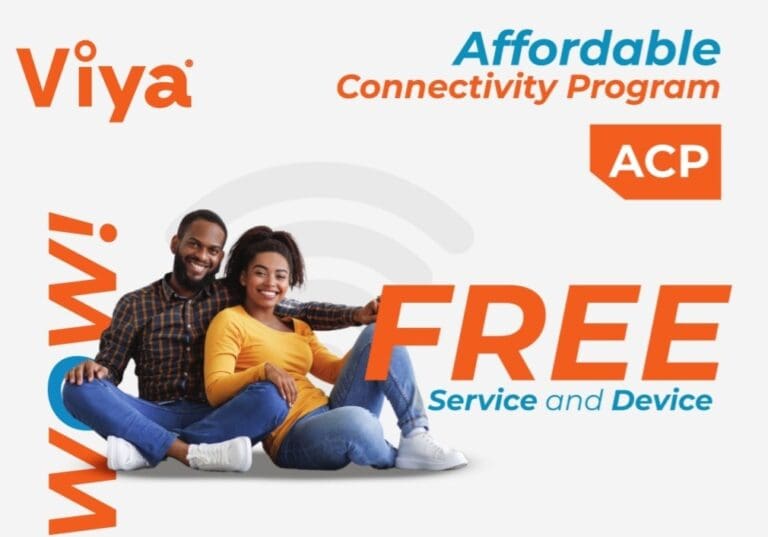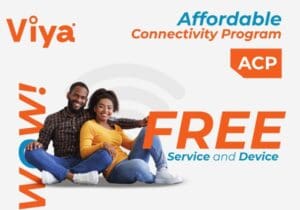 Viya, the leading telecommunications provider in the U.S. Virgin Islands, remains committed to providing connectivity options for residents who receive government assistance. The United States Congress recently created the Affordable Connectivity Program (ACP), a new long-term benefit. This significant investment in broadband affordability will help ensure that residents can afford the connectivity needed for commerce, education, health care and entertainment for years to come.
Viya has launched the Affordable Connectivity Program with three offers for individuals that qualify for free service or the $30 monthly credit for one service per household. Eligible customers may choose from one of the following:
Free Mobile plan with unlimited local talk, text and data plus a free Samsung A02
Free MiFi Internet 30Gb Internet-On-The-GO plus a free MiFi device
$30 credit on any home Internet plan 2
Vice President of Public Relations and Governmental Affairs Jennifer Matarangas-King said, "Viya is launching an aggressive Affordable Connectivity Campaign direct to the community at strategic sites to ensure that everyone is aware of this low-income assistance program that is critical to ensure that our community stays connected."
Households can qualify for the ACP by showing that at least one member of their household meets one of the following criteria:
Supplemental Nutrition Assistance Program (SNAP)
Participates in the Special Supplemental Nutritional Program for Women, Infants and Children (WIC)
Supplemental Security Income (SSI)
Federal Public Housing Assistance
Medicaid
Participates in the FCC's Lifeline Program. Lifeline is the Federal Communication Commission's program to help make communications more affordable for low-income consumers.
Veterans and Survivors Pension Benefit
The certification for the ACP is simple. Customers can prequalify by visiting https://acpbenefit.org/. After they receive an approval number, customers may visit Viya's Customer Experience Center to complete the process and activate their service or apply their credit to existing service.
Matarangas-King concluded, "I encourage anyone who participates in the previously mentioned federally-funded government assistance programs to inquire about free mobile options or a $30 credit off of existing internet plans."