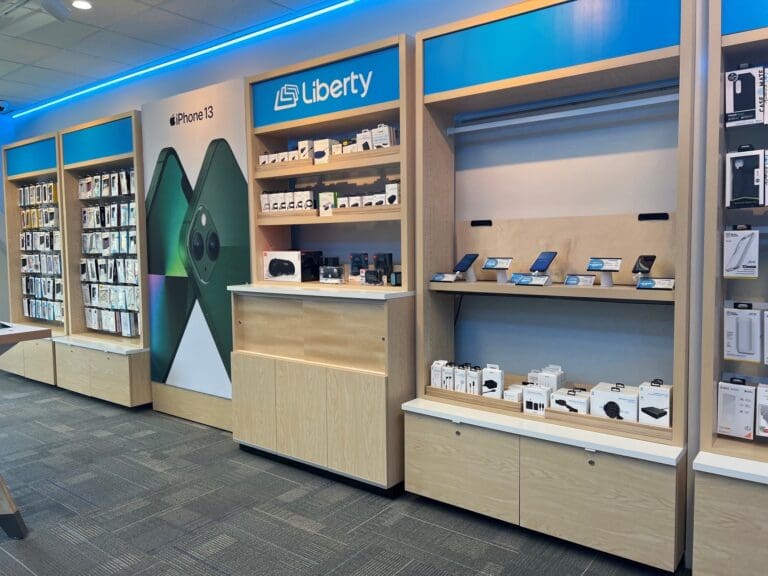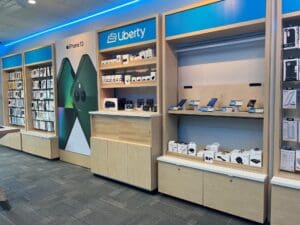 On Thursday, April 21, Liberty Mobile USVI will welcome customers to its new retail store at The Shops at American Yacht Harbor in Red Hook, St. Thomas, U.S. Virgin Islands (USVI). The store is a Spearhead authorized reseller and will mark the first time that the company opens a store on the island's East End. With this one, Liberty Mobile increases its retail locations to six across the territory.
In addition to the East End area of St. Thomas, the location will allow Liberty Mobile to service customers from St. John as well. The store will be open from 9 a.m. to 6 p.m., Mondays through Saturdays, and from 11 a.m. to 5 p.m. on Sundays.
"Opening this new retail store is an important step for us because it gives added convenience to our customers in the East End and in the St. John area," said Catherine Kling, director of commercial sales for Liberty Mobile USVI. "The new Red Hook location is a full-service store that counts a total of five team members, all local to St. Thomas. The team is ready and excited to service our customers. With this new addition, we have expanded our distribution to six locations, giving us the broadest retail footprint and extended hours of any telecom company in the USVI."
The Red Hook store is also welcoming Spearhead as an authorized reseller in the premises. Founded in 2007, Spearhead is a Dallas-based telecommunications solutions provider and mobile services consulting partner. This is the first store in which the company will be an authorized Liberty Mobile reseller.
"We are excited to team up with Liberty Mobile as a business partner in this venture," said Chris Percy, president and chief operating officer for Sprearhead. "We are very pleased and impressed with Liberty's development in this region and look forward to serving the USVI market along with Liberty Mobile."
To celebrate this store opening, Liberty Mobile will waive the $30 activation fee for customers activating new devices from Thursday, April 21 to Saturday, April 23 at the Liberty Mobile Red Hook store. The offer is valid for postpaid mobile smartphones. The fee waiver will be applied per line per account.
In addition to the Red Hook store, Liberty Mobile's locations include Crown Bay Marina, Kmart Tutu Park and Kmart Lockhart on St. Thomas, plus Sunny Isle Shopping Center and Kmart Sunshine Mall on St. Croix.
For more information on Liberty Mobile's retail locations and mobile offers, visit the company's webpage at https://www.libertyvi.com/.
About Liberty Virgin Islands:
Liberty Virgin Islands is a subsidiary of Liberty Latin America, a leading communications company operating in over 20 countries across Latin America and the Caribbean with its headquarters in Denver, Colorado. Liberty Virgin Island's offerings currently include mobile voice and data services for residential and business customers throughout the U.S. Virgin Islands (USVI), with 5G connectivity covering 95% of the population. On Dec. 31, 2021, the company acquired fixed wireless internet provider Broadband VI and plans to build a fiber optic network to offer high-speed fixed internet, voice, and other services to residential and business customers. For more information, visit https://www.libertyvi.com.