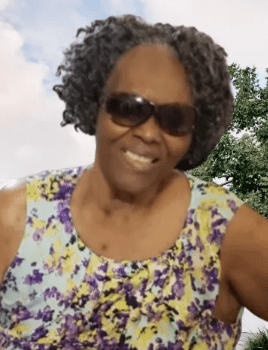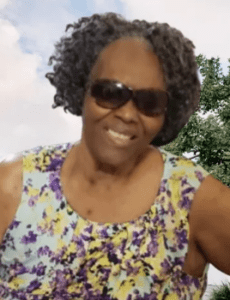 Eleanor Delores Krigger-Johnson, also known as "Ellie," of Estate Whim died on April 11.
She was preceded in death by her husband, Ralph Percival Johnson Jr.; mother, Eugenie Roberts; father, Carl Krigger; daughter, Sherry Johnson; and grandson, Kendall Petersen II.
She is survived by her daughters: Eloise Johnson-Benjamin, Deborah C. Johnson, Dinah Johnson- Wright, Yvette M. Johnson, Sedricka Johnson-Brathwaite and Sharmaine Johnson-Valentine; sons: Larry Johnson and Kirby Johnson; and grandchildren: Naheem Johnson, Akil Johnson, Jamila Johnson Lettsome, Gregory Leonard, Howard Peters, Ronelle Parris Boyer, Di'Mequia Wright, Jackie Gary Wright, Kenyshwa Petersen Frontal, Mikael A. Petersen, Frank MI Petersen, Amenhotep Petersen, Shenel Liebert Stevens,  LeShell Liebert, Jenell Liebert, Nilah Parris, Roy Canton Jr., Roshaun Valentine, Khalani Valentine, Samaria Valentine, Tyriq Valentine, Kadence Johnson and Lorenzo Green II;
She is also survived by great-grandchildren: Louis "Trey" Armstrong III, De'Rey Boyer, Reniyah Boyer, D'Ijah Boyer, Kennatra Petersen, Kendall Petersen III, Kabalion Petersen, Melkezedec Petersen, Heru Petersen, Kendall K. Frontal, Kiro Frontal, Khaye Frontal, Kidane Petersen, Amhara Petersen, Chase Robinson, Reece Nealy, Ahmod Deterville, Aniyah Deterville, Je'Nika Watts, K'Jahni Watts, K'Myah Watts, Alaya Artis, Malayah Liebert, Erika Iles, Nadirah Yarwood, Cadyjah Yarwood, Anu Parris, Roy A. Canton III, Mateo Canton, Joziah Canton, Neriyah Canton, Naheem Johnson Jr., Nazaria Johnson, Le'shawn Lettsome Jr., Kezia Lettsome and Anakin Lettsome; great-great-grandchild, Adoni Briscoe; sister, Maxine Krigger; brother, Carl Krigger Jr.; and nieces: Edna J. Abramson, Tricia Johnson, Myrna Mathurin, Theda Dennis, Deborah Doyle, Jacquelin, Shermaine and Kalia Fawkes.
Other survivors include nephews: Darwin Simmonds, Troy Brown, Thomas, Kevin William and Senator Franklin Johnson, Ronald and Elliot Wilson, Douglas Thomas, Lionel, Ray, Craig, Curneal and Avery Fawkes, and Alphonso Bastian; great nephew, Te'Quan Brown; aunts: Beaulah Robinson and Thelma Ranson; daughters-in-law: Marcy G. Johnson and Alenia Johnson; sons-in-law: Gary Wright, Glen Brathwaite and Eric Valentine; special friends: Lola Graham, Joy Charles, Pearl Miranda, David Jackson, Vilma Johnson, Florabel Miller, Marcia Milligan, Emile Pedro, Marilyn Fawkes, Eleontine James, Winifred Carrington, Elizabeth Urgent and Phyllis Charles; cousins and other relatives: Asta Lang and family, Doris James-Williams and family, Leola Cornelius and family, Charles Christian and family, Bradley Christian and family, Clement Doward, Verna Mae Doward and family, Janis Esannason and family, Angel "Compi" Encarnacion, and Sylvia Felix and family; as well as other relatives and friends are too numerous to mention.
The viewing will be held at 9:30 a.m. followed by a funeral service at 10:30 a.m., Monday, May 9, at St. Patrick's Catholic Church. am with service. Interment will be at Kingshill Cemetery.