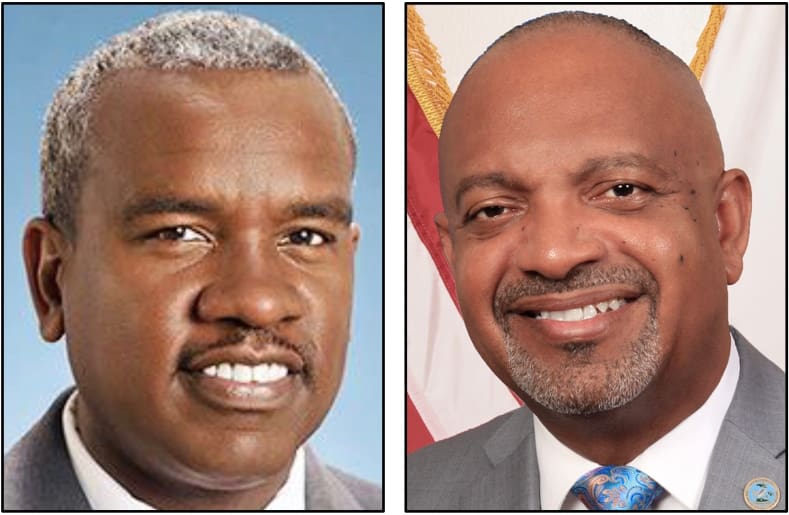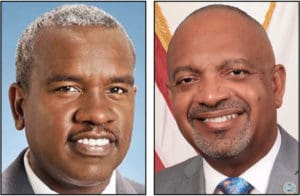 The West End Democratic Club recently held an 'Occasion for Conversation' and resoundingly endorsed Gov. Albert Bryan Jr. and Lt. Gov. Tregenza Roach in their re-election bid during the upcoming primary election. The club's president, Ophelia "Nemmy" Williams-Jackson, welcomed the guests who gathered in the quaint and historic setting at the Cibone Restaurant.
"Our club is ecstatic about the primary race because our participation is evidence of commitment to the Democratic Party's principles and our support for St. Croix. We are prepared for every race and [will] aggressively campaign for every seat," Williams-Jackson said.
As the special guest, Gov. Bryan spent an hour broken down into private sessions with those in attendance. The event's highlight was its endorsement, which was received with thunderous applause in the form of a resolution stating, "The West End Democratic Club has witnessed first-hand Governor Albert Bryan Jr. and how he'd steadied the management of the Virgin Islands Government to include the restoration of the 8% cut from government workers, his rescue of the GERS from slipping into insolvency, exhibited resiliency in the recovery and aftermath of two consecutive major hurricanes, his calm and yet determined management of every dynamic of two years and counting of this pandemic, which serves as a prototype, a guide, for other world leaders, and the Build-Back-Better and Infrastructure initiatives are focal points amongst the indisputable 100 accomplishments of the Bryan / Roach Administration."
The club also recognized and endorsed its members who are vying for seats in various public and party positions, including Ophelia "Nemmy" Williams-Jackson for Senate and Democratic Territorial Committee – Sonia Boyce (District), Deborah Johnson, Carol Burke and Sandra Setorie (at-large).
The club's endorsement concluded that "the West End Democratic Club remembers yesterday with gratitude and looks to tomorrow with belief and hope. We trust the path secured with the bold, caring, creative, competent and inspiring leadership of Gov. Albert Bryan Jr. and Lt. Gov. Tregenza Roach. We have come thus far with them, and we will enter and enjoy another four years of promise with them."