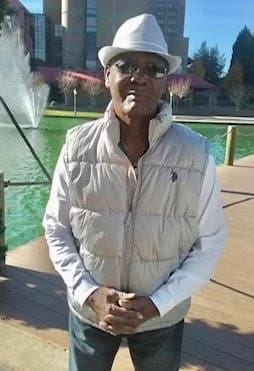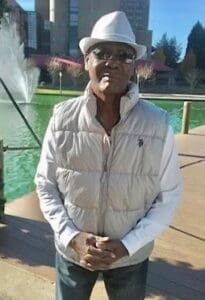 Irvine Emanuel Blake, also known as "Slinger" and "Papa," died on Sunday July 17.
He was preceded in death by his mother, Louisa Eliza Blake; father, Joseph Jones; nephews: Joshua Blake and Marvin Blake; and in-law, Shelia Blake.
He is survived by his spouse, Rodney Veronica Blake; daughters: Caldena Blake, Sonia Blake-Terrell, Audrey Vaine and Magarita Blake; sons: Stedroy Blake Sr., Varen Blake Sr., Sylvester Blake and George Blake Sr.; grandchildren: Stedroy Blake Jr., Stephany Blake-Randolph, Stacey Blake, Shawnar Miller, Jvan Floyde Sr., Keneisha Floyde, Marianella Phillips, Chrystal George, Varen Blake Jr., Jasmine Blake, Ortencia Blake, Isaiah Blake, Caleb Blake, Tyreese Blake, Tomeko Williams, Latisha Blake, Sylvester S. Blake Sr., Lavantai Blake, Rodney Blake, Ronald Blake, Saheeda Blake, George Blake Jr., Shenique Blake, Meioda Blake, Nesa Terrell, Paris Ron Terrell, Tyra Terrell, Nadia Blake, Kenaz Blake and Shanice Blake; and brothers: Eardley G. Blake, Errol Blake (England), Urban and Riley Jones (Nevis) and Errol Jones (NY).
He was also survived by sisters: Peola Jones (Tortola), Sonia Jefferson (St. Kitts), Marleen Jeffers (England), Lynette Morris (St. Kitts), and Yvonne and Gwenneth Jones (Nevis); nieces: Carmen Blake-Ferdinand, Karen Blake, Julie-Ann Blake, Vanill Cornelius, Vanora Blake-Noel, Heather Blake, Avonis Jones, Alicia Neale, Tammi, Tanya, and Sadie and Symone David; nephews: Ernel Blake, Zacchaeus Blake, Vidal Jones and Ronni David; in-laws: Thomas Jefferson, Myra, Caroline Bloice, Verna Harris, Helen, Sandra and Elfreda Browne; special friends: Uncle James Hamilton and Family, Mr. Blackman and Family, Pastor M. Barnes and Family, George Willock and Family, Clementina (Camalita) London and Family, the Drew Family, the Browns Family, and Cynthia and Family; as well as other relatives and friends too numerous to mention.
A first viewing will be held from 3-5 p.m., Thursday, Aug. 18, at Divine Chapel, 129 Estate Peter's Rest.
The second viewing will be held at 10 a.m. followed by a funeral service at 11 a.m., Friday, Aug. 19, at New Testament Church of God, 21C Estate Whim, Frederiksted. Interment will be at Kingshill Cemetery.