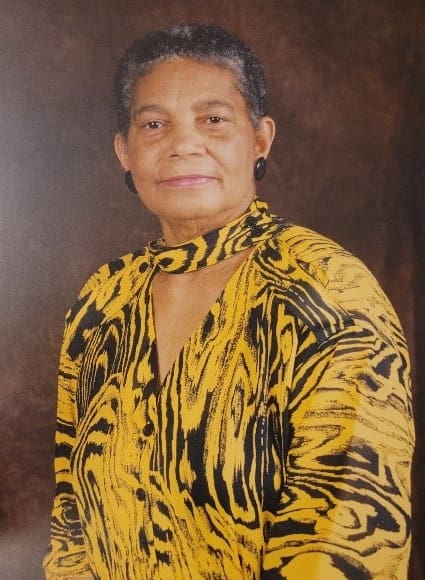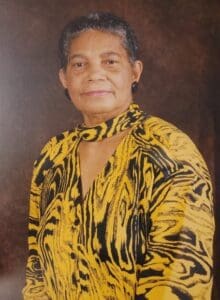 Claudette McIntosh died on Sept. 10 in New York.
She was preceded in death by her mother, Ann Elizabeth Neazer-McIntosh; father, Hubert McIntosh; brothers: Harry Hendrickson, Warren McIntosh, Rupert (Juba Goof) McIntosh and Bruce McIntosh; sisters: Linda I. Thomas and Clarice McIntosh-Franklin; nephews: Kennyetta Abasak McIntosh, Gustave Petersen, David McIntosh (Biko) and Marvin Anthony Franklin; and niece, Altagrasa Barnes.
She is survived by her sons: Arlington A. Malone Jr. and Walter H. Jenkins Jr.; daughters: Marva E. Malone, Norma Lemoine-Robinson and Matsé L. Jenkins; son-in-law, Michael J. Robinson; granddaughters: Nicole M. Robinson, Letitia M. Malone-Calloway, Rashawna Peters-Allen, Victoria C. Robinson, Brittany C. Jenkins and Isabella E. Jenkins; grandsons: LeMar M. Conner, Jason M. Robinson, Arlington A. Malone III, Walter H. Jenkins III and Christopher R. Robinson; and great-grandchildren: Shaelyn Y. Taylor, Jaden Malone, Kellen Calloway, Jason M. Robinson Jr., Nasir Taylor, Kayleb L. Conner, Mya Dru  Langley and Alani Malone.
She is also survived by sisters: Karen E. McIntosh-Bruce, Vilma Johnson, Linda McIntosh and Frances "Fanny" McIntosh-Petersen; brothers: Dennis McIntosh, Bertram A. McIntosh and Kenneth McIntosh; and nieces and nephews: Gareth Bruce, Barbara Hendrickson, Joan Hendrickson-Sherwood, Avis Hendrickson, Austin Hendrickson, Carol Weisner (Clarence Weisner), David Bruce (Karen McIntosh-Bruce), Rene Macedon, Adrian Hodge, Alfred Thomas, Octavia Samuels, Warren Hendrickson, David Hendrickson, Julie Bruce, Gary Hendrickson, Ray Hendrickson, Yvette Hendrickson, Altovese Masterson, Adnil A. Clarke (Carlton Clarke), Avery Lynch, Camille Hendrickson, Ericka McIntosh, Micah McIntosh, Omega McIntosh-Abramson.
Other survivors include cousins: Monifa Chimwala McIntosh, Atiba McIntosh, Bertram A. McIntosh Jr, Karla Marie McIntosh Noelien, Kelly McIntosh, Almustafa McIntosh, Maqueda McIntosh-Jackson, Almitra McIntosh-Richards, Akbar McIntosh, Abdul McIntosh, Elijah McIntosh, Sr., Tracy McIntosh, Bruce McIntosh Jr, Elijah McIntosh, Ishmiel McIntosh, Miles Macedon, Debra Franklin Maragh, Natalie Franklin, Warren McIntosh Jr., Theresa McIntosh, Maxwell McIntosh, Sandra McIntosh, Tracy McIntosh, Dane McIntosh, Radiance Davila, Cleve Urgent, Ronald Petersen, Randy Petersen, Brian Petersen and Jason McIntosh; as well as great nieces, great nephews, other relatives and friends too numerous to mention.
The funeral service will be held on Thursday, Sept. 29, at St. Patrick Catholic Church. A viewing will begin at 9:30 a.m. with service at 10:30 a.m. Interment will follow at Frederiksted Cemetery.