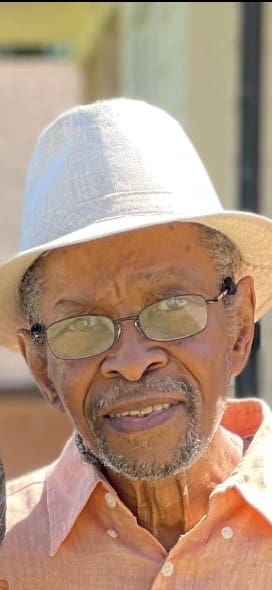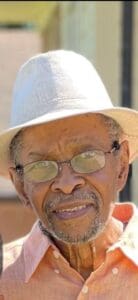 Hector Luis Reyes died on Sept. 20.
He leaves behind to mourn, his wife, Ria-Velette Reyes; children: Corpus Reyes, Jeremy Reyes, Dr. Cipriani Phillip II and Ethel Phillip; daughters-in-law: Lyscelle Reyes, Ph.D., Vanitiza Reyes and Nicole Phillip; grandchildren: Cipriani Philip, III, Bikhari Reyes, Khale' Reyes, Khai Reyes, Nicholas Phillip, Jibade Phillip and Hector-Luis Phillip; granddaughter-in-law, Sharon Phillip, DNP; sibling, Palmira Reyes Cabrera; brother-in-law, Clinton Mullgrav Lightburn; sisters-in-law: Loma Able and Petra Amelia (Mildred) Rodriguez Reyes; and great aunt: Helena Mulgrave.
He is also survived by nephews: Angel (Papito) Reyes Rodriguez and Rolando Reyes Rodriguez; nieces: Rosario Mercedes Reyes Rodriguez, Evelin Palmira Reyes Rodriguez, Grisel Reyes Rodriguez, Mildred Reyes Rodriguez, Yessica Pamela Reyes Rodriguez and Glenda Mari Reyes Rodriquez; cousins: Eva Luz Cartagena Sánchez, Wanda Inés Cartagena Sánchez, Ana Inés Cartagena Sanchez, Jośe Gabriel Cartagena Sánchez, Josefa Alomar Sánchez, Ana Rosa Alomar Sánchez and Luis Alomar Sánchez; and family: O'Neal Able, Alya Heyliger, Arun Able, Tracey Lightburn, Renee' Lightburn and Rick Mulgrave.
Other survivors include friends: Colleens Shields, Lloyd Duncombe, Reuben James, Joseph Charles, Leroy Huggins, Roland Hunt, Sr, Claris Walters, Lucila Diaz, Ernie Ruiz, Ismael and Daisy Hernandez, Ruby Ritter, Jane Francois, Carmita and Evelyn Santiago, Carmelo and Doris Gonzalez, Faith SDA Church Family (Frederiksted, St. Croix), Villalba SDA Church Family (Villalba, Puerto Rico), Jayuya SDA Church Family (Jayuya, Puerto Rico), First English SDA Church Family (San Juan, Puerto Rico), staff and students of Claude O. Markoe School, St. Croix; as well as other relatives and friends too numerous to mention.
The viewing will begin at noon followed by a funeral service at 1 p.m., Sunday, Oct. 9, at Faith Seventh-day Adventist Church, Frederiksted. Interment will be at Frederiksted Cemetery.