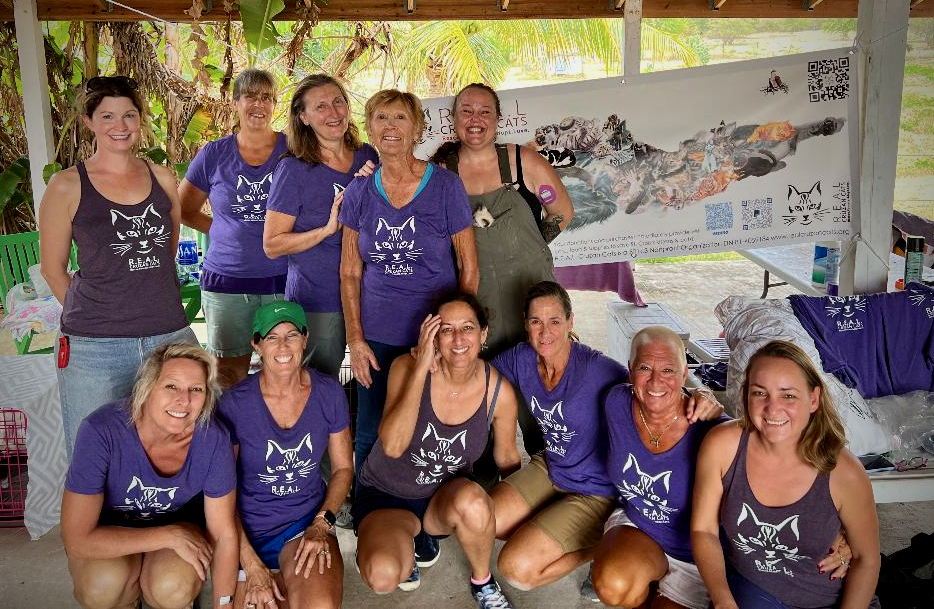 Since 2016, R.E.A.L. (Rescue Educate Adopt Love) Cruzan Cats has been rescuing and finding homes for cats and kittens, one at a time. This year, they launched a spay/neuter clinic and are in the process of creating a sanctuary east of Gallows Bay on St. Croix for homeless felines.
Christine Southworth founded and registered R.E.A.L. Cruzan Cats as a 501(c)(3) non-profit organization and started enlisting others who, like herself, would transport a cat or kitten to the mainland. Since then, more than 850 animals have been placed in homes, some on St. Croix, but most stateside.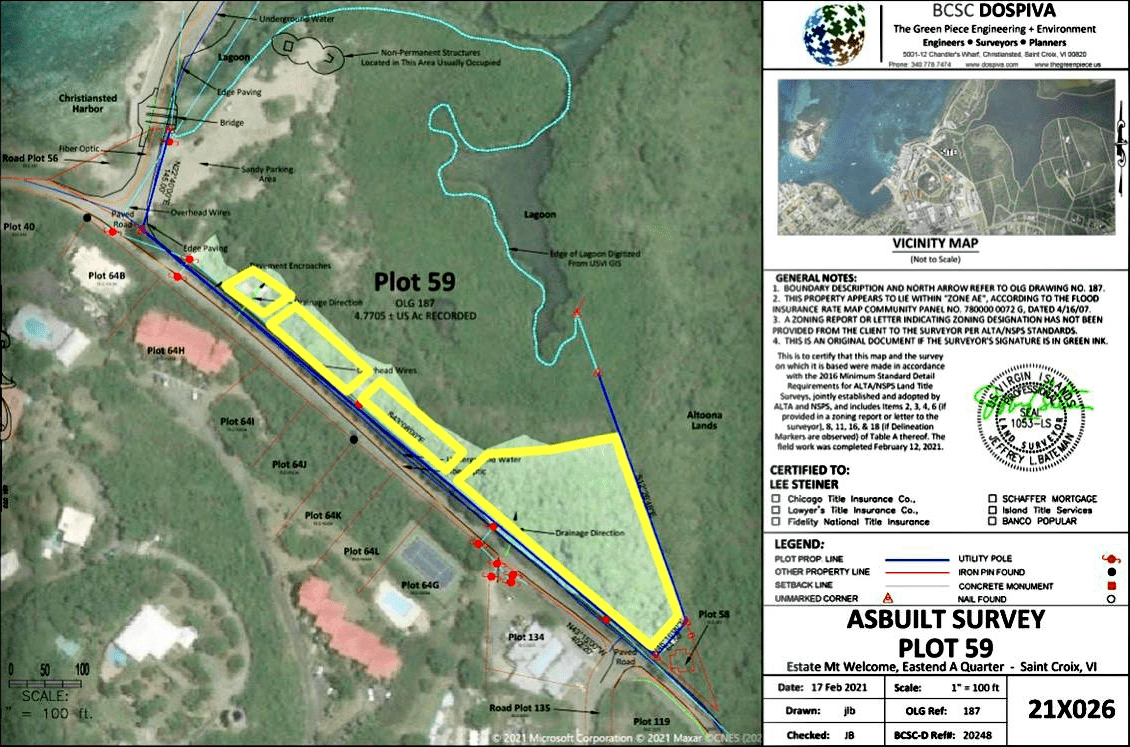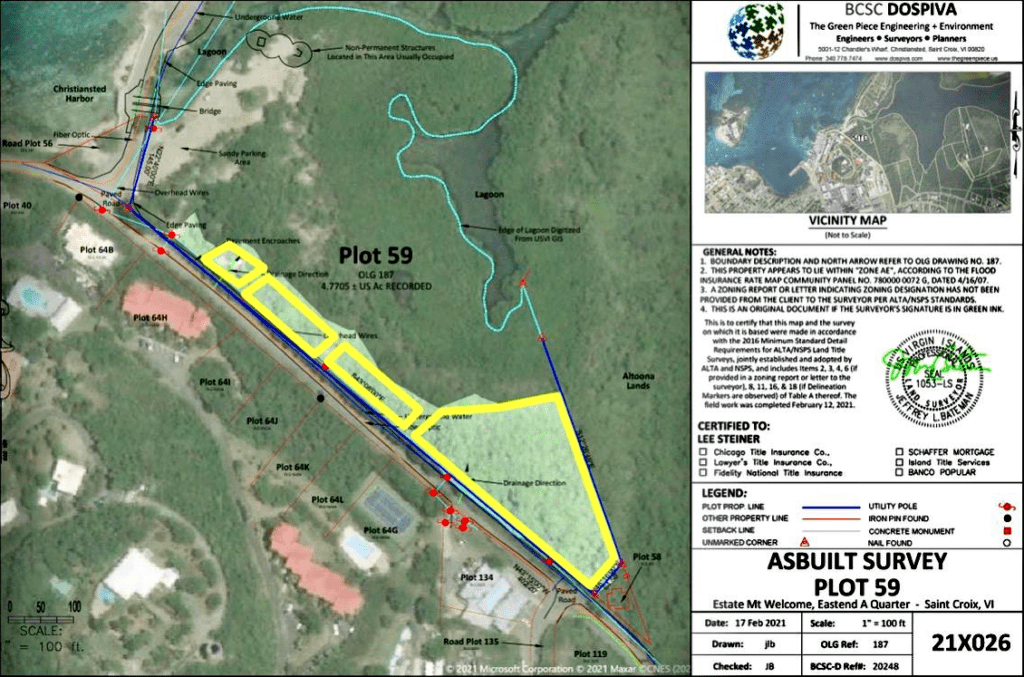 "There were other dog organizations. The shelter was over capacity, and I just decided to incorporate," she said.
This year, five acres of land near the Lagoon were donated to R.E.A.L. Cruzan Cats, with the organization paying the legal fees. They need to raise around $15,000 to build a cat sanctuary.
Drawings are being finalized, and then they'll work to procure permits. After that, the hard work of cleaning the property, clearing the land, and building fences begins. They will replant the area with native species, Southworth said. The end result will be a cat-restraining fence and medical infrastructure.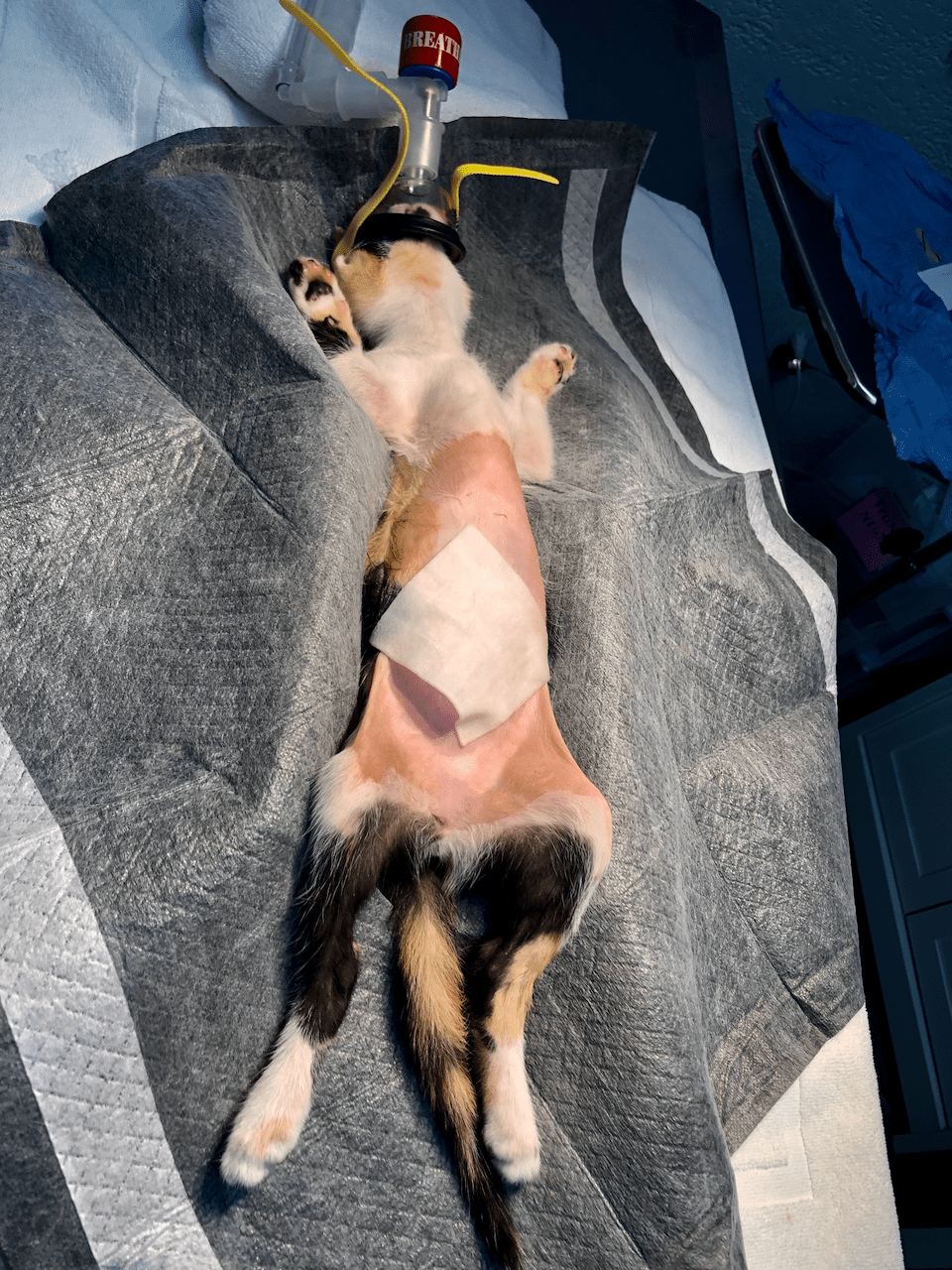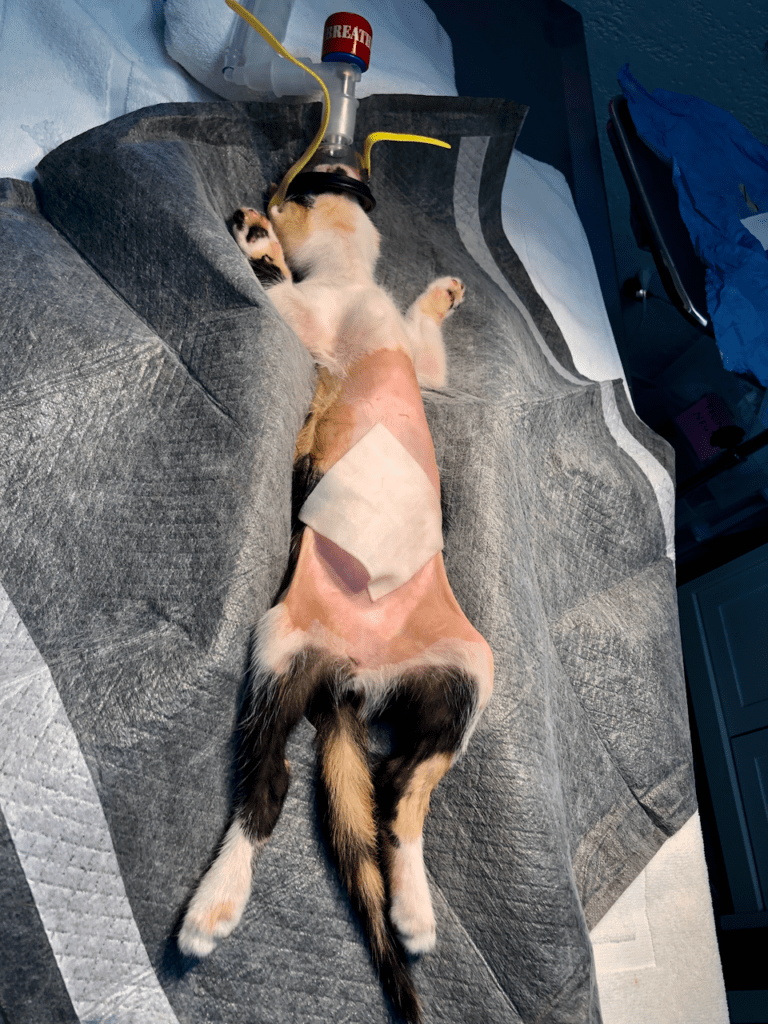 Since the V.I. Department of Planning and Natural Resources plans to reintroduce the endangered St. Croix ground lizard to the area, R.E.A.L. Cats want to complete their project as soon as possible.
According to Lana Lee, vice president of R.E.A.L. Cruzan Cats, they plan to relocate 80-100 feral cats from the adjacent property at Altoona Lagoon to the sanctuary so that the ground lizards can live and prosper. The cats are a menace to sea birds at the Lagoon and are in danger of being killed by motorists and others.
"You want them feral and not coming up to people. That puts them in danger," Southworth said.
The cat fence will be topped with flags and banners to keep birds away, and the bottom of the sanctuary will be lined with flashing to keep the lizards out. The fence will curl at the top to keep the cats in.
"We love cats, but we love wildlife too. That's why we are supporting the ecosystem of the island," Southworth said.
Currently, there is a $15,000 matching grant R.E.A.L. Cats hope to fund by the end of the year — so far, they have raised $5,000. They also have applied for a $25,000 grant to help build the sanctuary. Several companies have offered to donate materials, and donations are accepted from the public.
In addition to working on the sanctuary, the rescue has started a spay/neuter clinic, using donations for cats and some dogs from other organizations, Lee said.
"This year, we started clipping and returning cats (to where they were found). It is proven to be the only way to get the feral cat population under control," Southworth said.
The program is called trap-neuter-vaccinate-return. Southworth explained that if cats are simply removed, others will move in, but if they are neutered and returned to where they were living, the population will remain stable.
"Almost every feral cat is taken care of by someone," she added.
One family Lee knows feeds 40 cats, and another cares for 25. The residents have helped set traps provided by R.E.A.L. Cruzan Cats, and many of those animals have been spayed and neutered at this point, Lee added.
During a recent clinic, 21 kittens and eight puppies were operated on by Dr. Michelle Mehalick, surrounded by technicians and volunteers who prepared the animals before and post-surgery. The veterinarian told the Source they try to hold one or two clinics a month, and there are usually twice as many kittens as on that day.
Mehalick has purchased a school bus and will raise funds to turn it into a mobile clinic since no clinics are available to spay/neuter/vaccinate feral cats.
"I've learned that time and transportation are huge barriers faced by the community to care for cats," she said. "The vast majority of pet owners on St. Croix want these services, but it's a choice between taking kids to school, getting to work and pets. Time is so valuable. You need to make sacrifices."
Lee said that the organization absorbs the clinic's costs, but they hope to be able to charge in the future for the services. Generally, it costs $25 to neuter a male cat and $50 to spay a female. Dogs are around $50 to $100.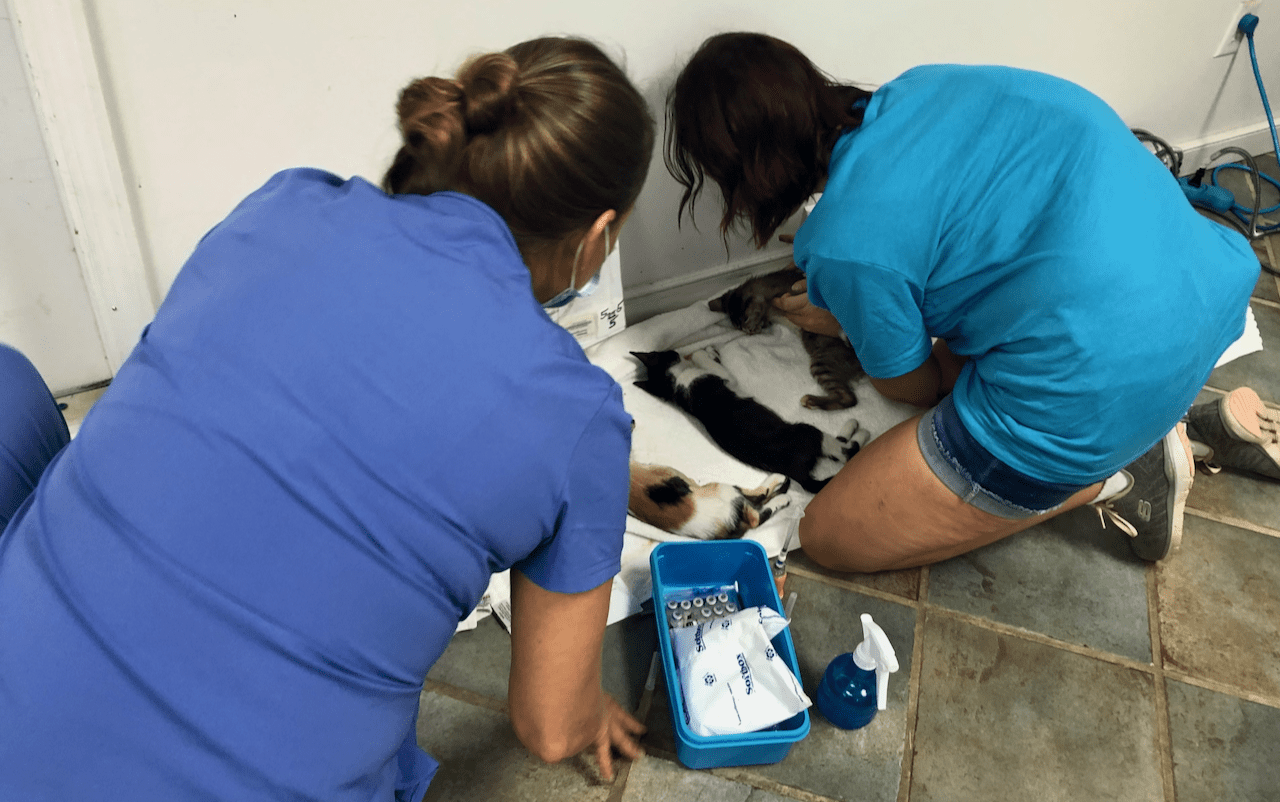 The organization has learned there are other costs besides paying medical staff and buying supplies to perform the surgeries. They also provide some medications because many homeless cats have ticks and kittens are prone to eye infections.
Cruzan Cats will host fundraising events in the next two months to reach its goal.
A holiday cookie sale is scheduled for Dec. 15 at the former Blue Mutt, now Remax, and on Jan. 28, they will host "Whiskers, Whiskey and Wine." That event will be held at Club Comanche in Christiansted. Southwell said there will be high-end whiskeys to sample and wine from an Italian winemaker with her own cat sanctuary.
The website realcruzancats.org has more information about programs and how to help. Donations can be made through Donorbox and also be sent to REAL Cruzan Cats, c/o Sotheby's, 2101 Company St., Suite #2, Christiansted, VI 00820-5086.