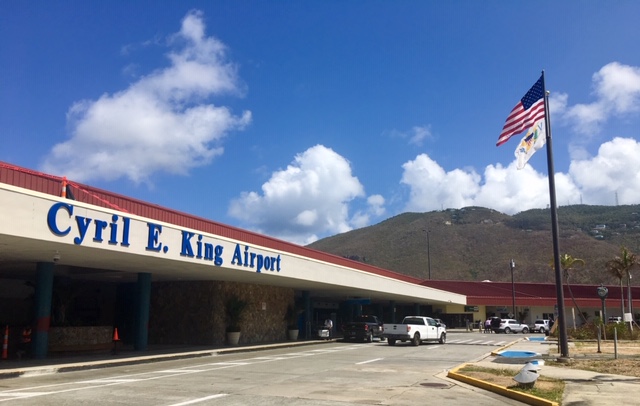 Prosecutors charged two California men they say attempted to smuggle more than 30 pounds of cannabis each through Cyril E. King Airport on separate flights, United States Attorney Delia L. Smith announced Wednesday.
Victor Hugo Ruiz, 32, allegedly pointed out his bag to U.S. Customs and Border Protection officers who extracted 41 vacuum-sealed packages of marijuana from the suitcase, totaling 14 kilograms, Smith said. Ruiz had arrived Sunday on an afternoon United Airlines flight from Washington, D.C.'s Dulles International Airport.
Soon after, Christophe Alain Foisy, 27, arrived on St. Thomas on a Delta Airlines flight from Atlanta with 18 kilograms — nearly 40 pounds — of cannabis in 32 vacuum-sealed packages, Smith said.
Customs officers said both men had checked their suitcases rather than carry them on themselves. Both men appeared before Magistrate Judge Ruth Miller for an initial hearing after being charged with possession with intent to distribute marijuana.
The Department of Homeland Security Investigations and U.S. Customs and Border Protection are investigating the cases with their Organized Crime Drug Enforcement Task Forces.
The task force identifies, disrupts, and dismantles the highest-level drug traffickers, money launderers, gangs, and transnational criminal organizations that threaten the United States by using a prosecutor-led, intelligence-driven, multi-agency approach that leverages the strengths of federal, state, and local law enforcement agencies against criminal networks, Smith said.