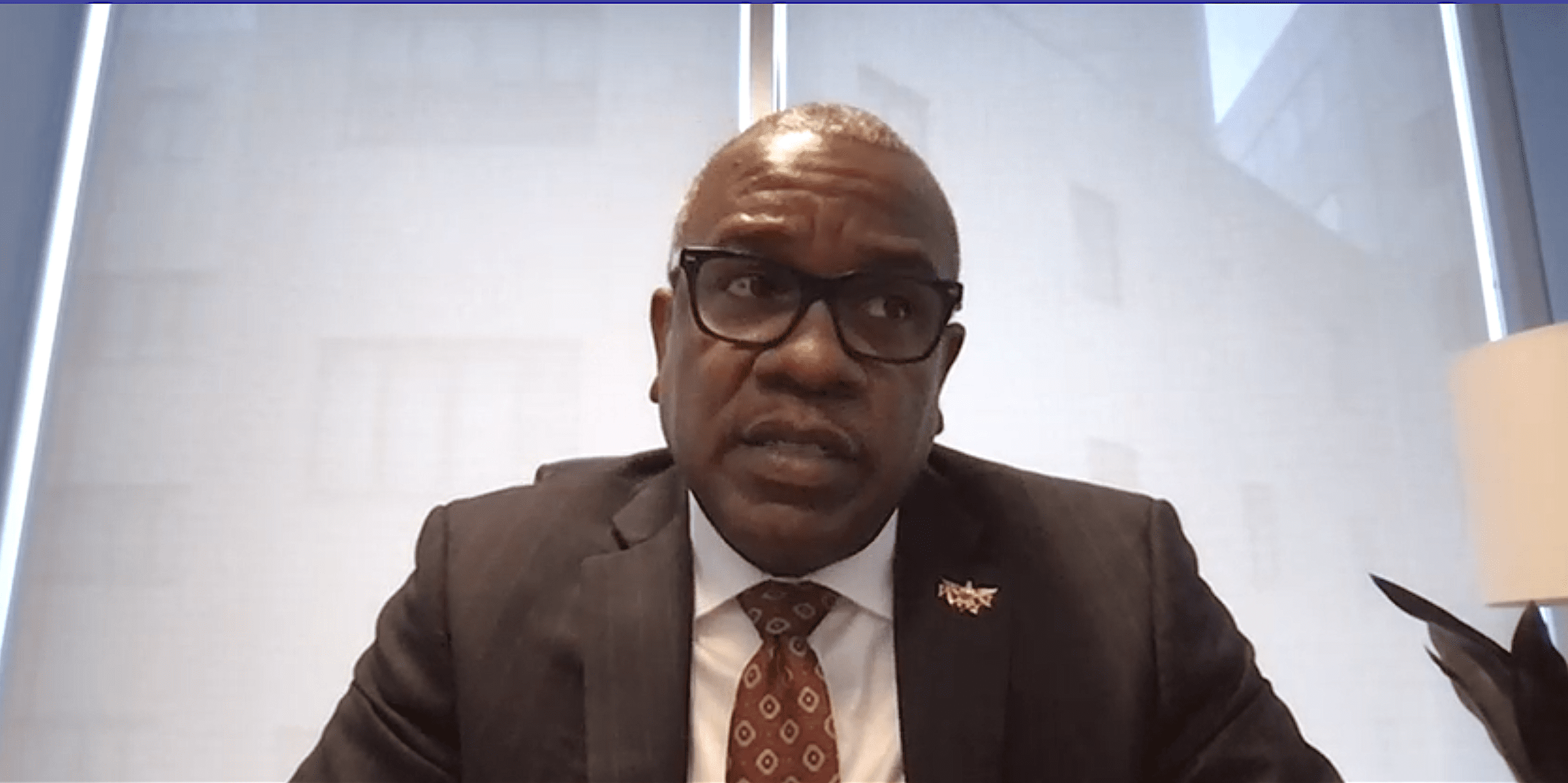 Gov. Albert Bryan Jr. lashed out at the Environmental Protection Agency during a trip to Washington, D.C. Thursday, saying the federal agency acted "maliciously" and "illegally" to shut down the oil refinery on St. Croix's south shore.
During a video call, Bryan accused the EPA of improperly delaying permits, pulling an already-issued permit, and not following rules on how and when to halt production at the refinery.
"They really did that illegally," Bryan said. "They have used that particular part of the code in 30 years twice and one was ours."
He said the EPA didn't give proper notice to the territorial government and the public before the 2021 shutdown and ordered it after Bryan had already requested the operators to stop production.
"And they complied with my request. So really it's a bogus piece that they have in place. But the EPA knows that all they have to do is bleed the investors long enough and the refinery won't be able to function, they won't be able to make it to that day because nobody's going to invest in a refinery they don't think is going to be granted the permits," Bryan said.
The governor's comments came on the same day the EPA conditionally approved plans to safely remove dangerous chemicals from systems at the St. Croix refinery. In December, the EPA and refinery operator Port Hamilton Refining and Transportation agreed Port Hamilton would remove anhydrous ammonia, liquified petroleum gas, and amine solutions at the facility as they posed risks.
Under the new conditional plan, the EPA will oversee the work that is set to begin this month. Repairs to the ammonia system are scheduled to begin in early March, the EPA said, and chemical removal is scheduled to begin in early April and expected to be complete sometime this summer.
Bryan said footdragging about the permitting came from an effort by EPA staffers to push back against former President Donald Trump's fossil-fuel-forward policies.
"We are easy victims. I think there was a lot of pressure from the rank and file of the EPA during the Trump administration not to allow us to get permits," Bryan said. "And now we're feeling the backlash from those people who feel like they had an ax to grind."
Bryan said he applauded President Joe Biden's embrace of renewable energies but thought both fossil fuels like coal and oil would need to exist with solar and wind for the foreseeable future.
"You know, I think it's great that the president has taken off on this whole go green thing and encouraging people to use solar and renewables, down to EV cars and renewable systems. But at the same time, there's still a considerable amount of carbon-based fuels that are needed to keep our country going," he said.
The governor praised Joe Manchin, a Democrat from the coal-producing state of West Virginia, who is chair of the Senate Committee on Energy and Natural Resources, where Bryan testified earlier Thursday.
"Manchin was always lobbying to the EPA for us to get the refinery piece done," Bryan said, calling Manchin a "great friend to the territory."
Bryan said he'd also spoken with Sen. Lisa Murkowski, a Republican from the oil-producing state of Alaska. Bryan implied shutting down oil pipelines and refineries for environmental reasons was shortsighted.
"And it's not just the Virgin Islands. If there's anybody they can make feel the pressure of the green movement, they will. And I don't want anybody to think that I'm against the green movement but there's a nice balance that can be struck. And in this case, and as I think Senator Manchin said in the hearing, this is a strategic need in the region," the governor said.
Critics of the St. Croix refinery point to its workers' alleged asbestos exposure, hazardous work conditions, and the toxic oil spray that coated nearby communities in 2021.