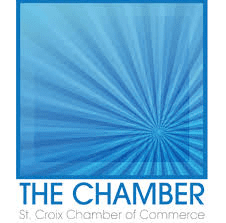 The Federal Emergency Management Agency (FEMA) in coordination with the USVI Business Emergency Operations Center (VI-BEOC), of which the St. Croix Chamber of Commerce is a member, invites the public to attend a virtual roundtable presentation from 9:30 a.m. to noon, Tuesday, March 7.
The purpose of this roundtable is to share information with private sector partners and provide an overview of select federal agencies and to establish and enhance lines of communication. Federal partners will have the opportunity to introduce themselves and give a brief description of their roles and responsibilities during steady state preparedness and during an incident response.
This virtual event is open to all businesses and industry associations in the U.S. Virgin Islands.
Federal partners presenting in this discussion include:
Federal Emergency Management Agency (FEMA)
Cybersecurity and Infrastructure Security Agency (CISA)
U.S. Army Corps of Engineers (USACE)
Small Business Administration (SBA)
U.S. Coast Guard (USCG)
V.I. National Guard, Civil Support Team (VING – CST)
Join ZoomGov Meeting
Meeting ID: 160 094 8368
Passcode: 830208