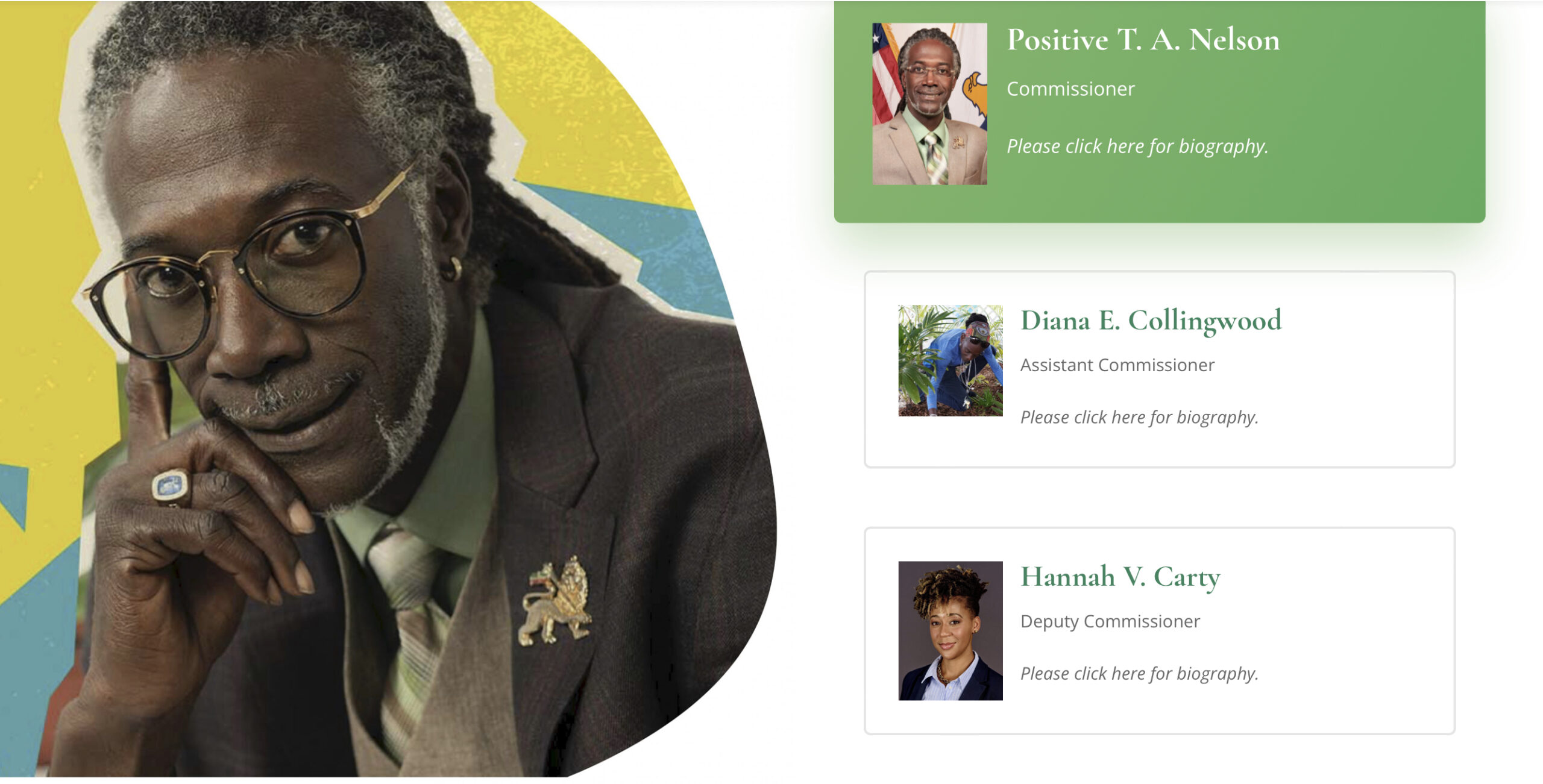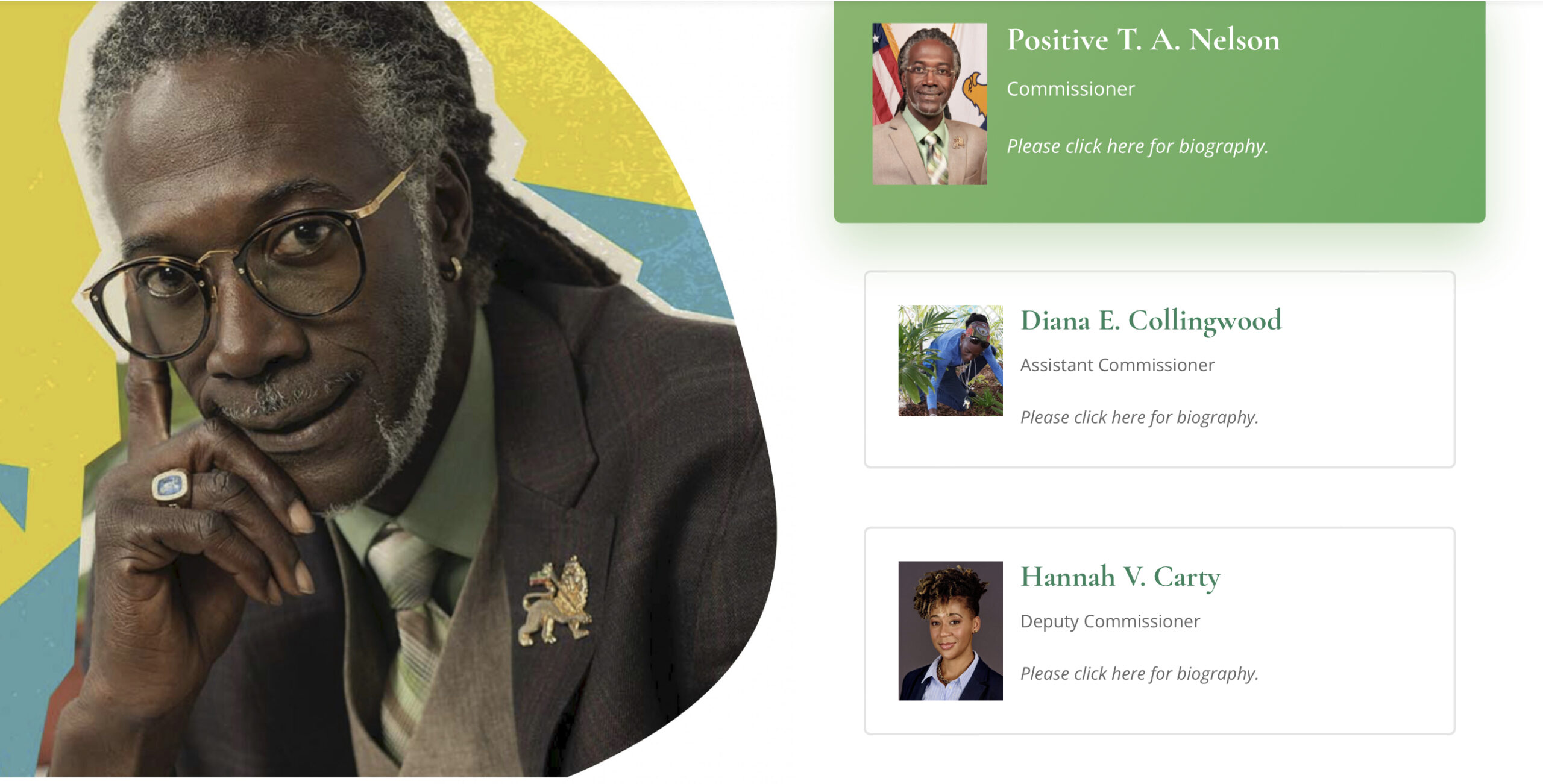 The coconut telegraph is live with rumors that Agriculture Commissioner Positive Nelson was leaving the department for another post, possibly in the Office of Cannabis Regulation. Richard Motta, director of communications at Government House, acknowledged Government House discussions about Nelson taking another post but said, as far as he knew, Gov. Albert Bryan Jr. had not made a decision as of Wednesday afternoon.
Nelson did not reply to messages asking for comment Tuesday and Wednesday.
Nelson has headed the V.I. Agriculture Department since January 2019. A former seven-term senator, he has long been an advocate for cannabis reform. Nelson was particularly vocal about medical-use marijuana in the Virgin Islands.
Although cannabis legalization and how it is implemented in the territory has languished for decades, a 2020 poll found Virgin Islands were most concerned about the state of agriculture in general. More than 2,600 people surveyed put the need for food grown on the islands as their greatest concern. In July 2022, USVI lawmakers mandated development of a comprehensive agricultural plan.
Nelson sits on the Virgin Islands Advisory Cannabis Board and the Hemp Commission, which is distinct from the cannabis regulation office.
The Cannabis Board appointed Hannah Carty executive director of the Office of Cannabis Regulation, under the Virgin Islands Department of Licensing and Consumer Affairs, in 2022.
Carty told the Source in early February that her office was "currently a staff of one" but actively looking to hire at least one more employee.
She said her office was working to develop rules and regulations that include the Virgin Islands Cannabis Use Act signed into law in January. The law substituted an earlier cannabis law in its entirety, Carty said.
"This means we must start over to ensure all the guidelines are in place and follow the current statute," she said.
She said, although no two days were the same, work at the Cannabis Office typically included administrative tasks like answering phone calls and emails, creating cannabis applications and requests for proposals, managing the status of contracts, and researching cannabis-related topics. She's also scheduling and attending meetings, creating programming guidelines, drafting legislative recommendations, and helping build the Office website, she said.
The Office is also involved in community outreach. In February it released an advisory on the difference between industrial hemp, which is very low in psychoactive chemicals, and the type of cannabis traditionally used recreationally or medicinally specifically for its mind-altering qualities.